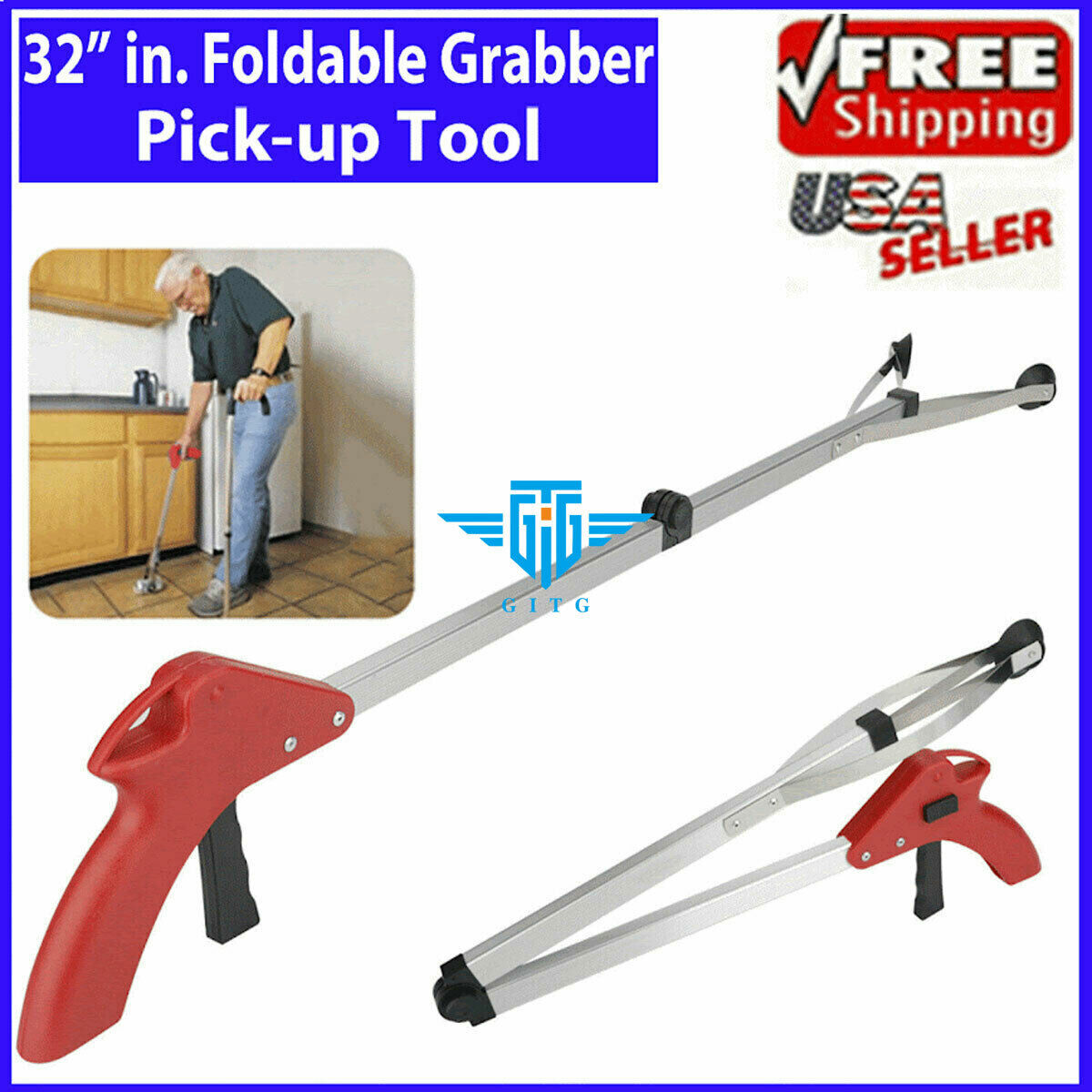 Price: 899 USD
32" Grabber Pick Up Reaching Tool Hand Grip Reacher Heavy Duty Aid Trash Cans




Foldable Reaching Extender Pick Up Tool

Material: Aluminium
Length: 40CM(Folded) 83CM(Unfold)
Color: Red
Package Include: 1X Reacher Gripper
Product Feature:
1. It's a great helper for the elderly and people with disabilities.
2. The telescopic trash picker opens up to about 5 inches.
3. A collapsible body hole on the handle ensures easy storage and transport.
4. When you turn the on-off switch, the object can be kept being held or released.
5. The 32″ reacher gripper pickup tool has a unique trigger-action design, easy to manipulate.
6. Hand tool is an ultra-lightweight aluminum alloy body, sturdy durable.
7. The foldable pickup tool has soft suckers, you can pick up many kinds of things.
Product Feature
Strong Suction Cups- The reacher tool can safely grip any item, and without damaging its surface. Gently squeeze the trigger, and turn the lock to the "OFF", its wide jaws will close tight and ensure the catch stronger, not easy to fall off. the mouth of the grabber even can grip toothpick small items, maximumly open about 5 inches.
Extension Arm And Foldable Design -When the trash grabber is unfolded, it can add 32″ extra length to your reach, and allows you to easily reach items stored on high shelves, dropped behind furniture or other tight places, It makes any reaching and grabbing job easier, faster, and safer, without constant bending and twisting.
Lock Mode & Ergonomic Handle – Thanks to the locking grip of the pick-up tool, you don't need always to squeeze the trigger, it's a great help for elderly and people with disabilities. And the ergonomic and comfortable handle allows prolonged use, reduces arm and hand fatigue.
Lightweight And Durable – The grabber reaching aid is constructed with a brushed aluminum frame, it's durable, lightweight, corrosion-resistant, it's suitable for indoor/outdoor use. the suction cups on the end are flexible, it can securely and easily grip anything you need, like items weighing up to 5 pounds or objects as small as a toothpick.
Use For Various Occasions – The trash picker is folding storage, convenient to carry. 32″ length perfectly provides maximum reach, ideal for factory, house, hospital, market, train, fountain pool, garden, park, scenic spot, etc. No stretching, stooping, or bending needed! comfortable, pain-free use for a long time.