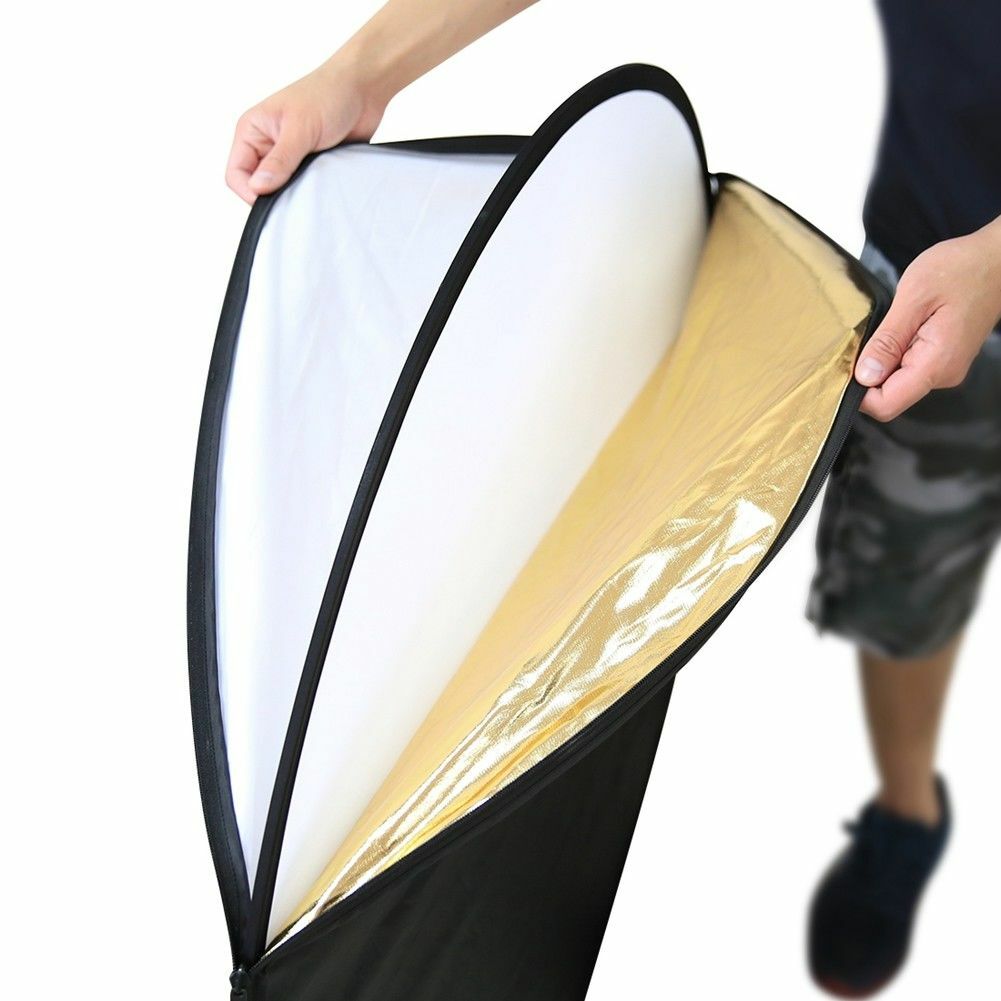 Price: 1299 USD
5-in-1 Photography Studio Multi Photo Disc Collapsible Light Reflector US Stock
5-in-1 Photography Studio Multi Photo Disc Collapsible Light Reflector US Stock
隆茂 The reflector is must for studio or outdoor photograph. It is very popular in photograph.
隆茂 The 23″ five-in-one portable reflector has two handheld bar, which make it more comfortable and easier for photography.
隆茂 It is very light on weight. This make it very convenient to take along with on your field working.
Function:
Gold side: 1.make soft and warm tone.
2.Decrease the exposal from background to foreground.
3.Produce a more nature effect when backlighting.
(It is very helpful on sunset ,portraits and any desired photo under soft and warm background.)
Silver side: 1.Make cold tone and a more bright effect.
2.Provide a sharp contrast light.
3.Highlight the fine surface texture and improve color saturation.
4.Under the cloudy sky,it is better than the white side.
(It is helpful for still life,video,product shots and B&W photography.)
White side: 1.Make a very soft and natural effect.
2.Provide light to reduce shadow.
(Good to reduce shadow like the window lighting indoors and outdoors for portraits and so on)
Black side: Absorb unwanted light.
(It is helpful for reducing the head light under sharp sunshine outdoors,excellent for portraiture.)
Translucent side:1.For shoot through position photograph>
2.Trail off the sharp light to make the light more soft and reduce the light and shade contrast.
(Excellent for outdoor portraits or whenever softer light is needed)
Specification:
Shape:Round
Unfold size:23″ /60cm
Surface:Silver,Gold,white,black,translucent
Zip round carrying bag
Package including:
Disc reflector X 1
Zipped round carrying bag X 1

1.we only accept payment view paypal. It is fast, Easy and Safe.
2.Payment must be received within 7 business days of auction closing.