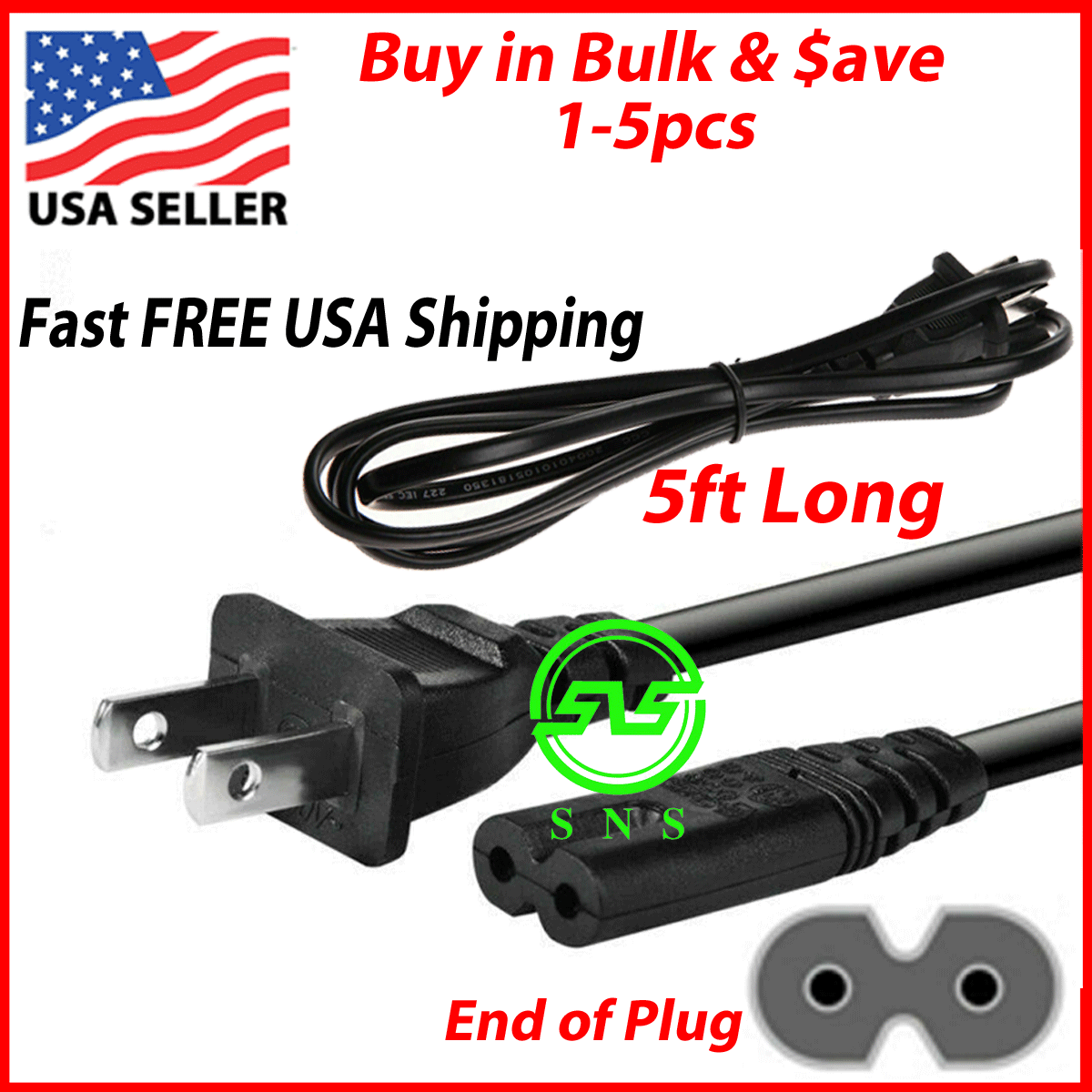 Price: 299 USD
AC Power Cord Cable for PS4 & PS3 PS2 Slim Super Slim XBOX PC 2 Prong LAPTOP PSV
AC Power Cord Cable for PS4 & PS3 Slim Super Slim PS2 XBOX PSV PC 2 Prong Laptop

The end of this power cord is also known as a figure-8 connector due to the appearance of its cross-section. The C7/C8 connector type commonly used for battery chargers, radios, televisions, monitors, audio-visual equipment, laptop power supplies, printers, scanners, small appliances, and video game consoles. input is 6A 250V, output is 2.5A 250V
Known Compatibility
PS2, PS3 Slim, & PS4
Xbox One S & Xbox One
AC Power charger cable
Cable Length: 1.5M, about 59 inches
Work with most brands PC like Toshiba, IBM, Sony, DELL, Compaq, HP, NEC, Acer, AST, etc. 
Fit most 2 ports power adapters
How to use:
Connect an AC adapter to an AC outlet, or plug directly into a computer or other device with a built-in AC adapter
Features: 
1. It is more safe for using with 2 holes.
2. For PSP/PSV/PS2/PS3/PS3 Slim/PS4/XBOX, etc.
3. Only for "8" port, not support "T" port or others.
NOTE: May not work on Thick PS3, 3 prong cord needed
Package Included:
1-5PCS x AC Power Cord Cable YOU CHOOSE AMOUNT ABOVE