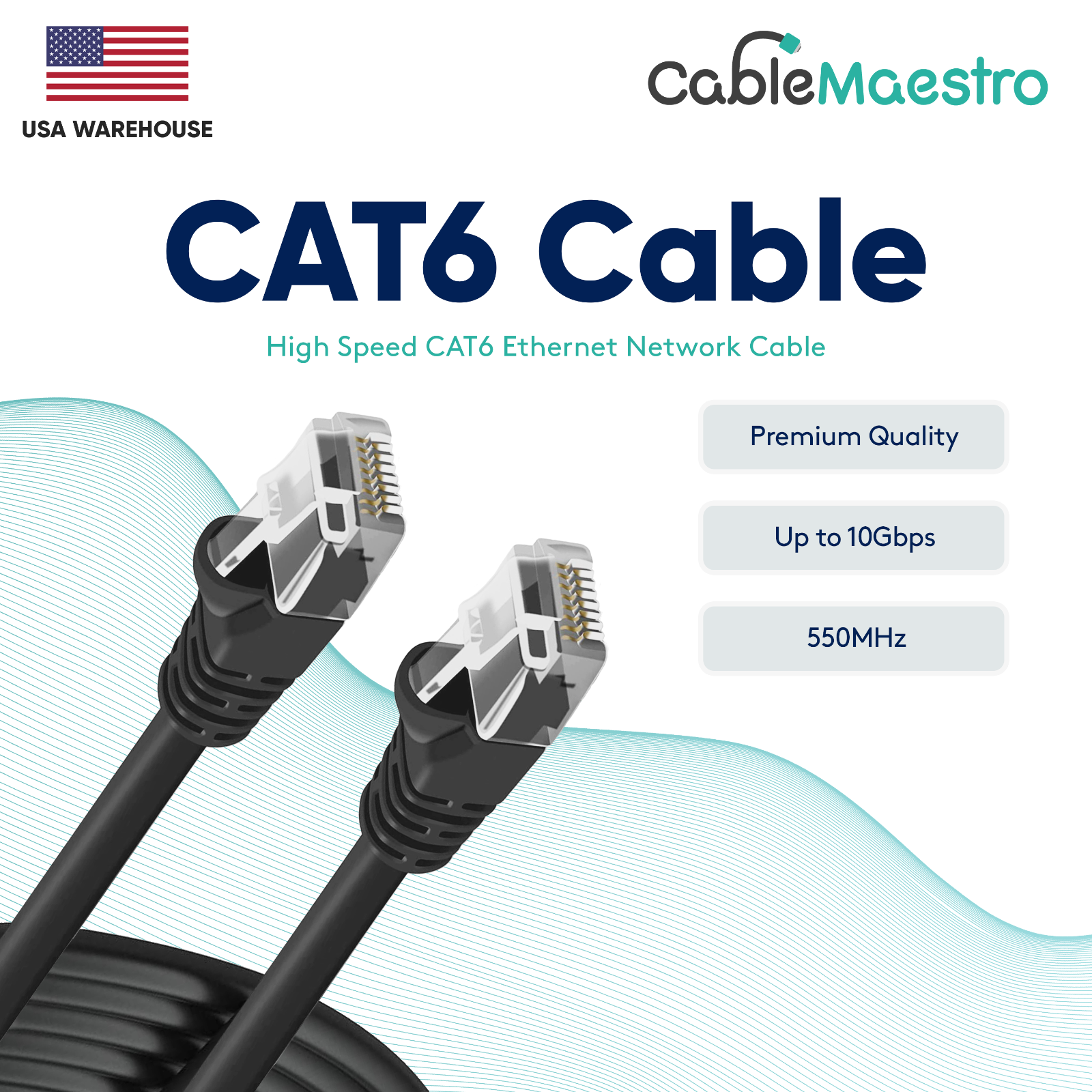 Price: 999 USD
CAT6 Ethernet Internet CAT 6 Cable LAN Network Modem Router RJ45 Patch Cord Lot
ITEM SPECIFICS
Cable Construction: UTP Twisted Pair.
Speed: Perfect in conjunction with 10 and 100 Base-T, and even 1000 Base-T networks.
Conductor Type: 4 Individually Shielded Solid Twisted Pairs.
Transmission Frequencies: Up to 550 MHz.
Transmission Speeds: Up to 10 Gbps.
Connectors type: Grounded RJ-45.
Color: Black / White / Blue / Gray.
Length:  1.5 ft / 3 ft / 5 ft / 6 ft  / 10 ft / 20 ft / 25 ft / 30 ft / 50 ft / 75 ft / 100 ft.
Compatibility: All Network Ethernet Standards (CAT5, CAT5e, CAT6, CAT7) Categories.
Package: Anti-Static Bag.
DESCRIPTION
Category 6 is an Ethernet cable standard defined by the Electronic Industries Association and Telecommunications Industry Association. Cat 6 is the sixth generation of twisted pair Ethernet cabling that is used in home and business networks. Cat 6 cabling is backward compatible with the Cat 5 and Cat 5e standards that preceded it.
SHIPPING
Delivery:
Free Shipping to continental U.S.A
Delivery within 2-5 business days
Working Hours: Monday through Friday 9:00am – 5:30pm
Tracking numbers will be sent to the email address that is associated with your PayPal account.
All orders placed berfore 11:00am PST (2:00pm EST) time will be processed and shipped within the same business day.