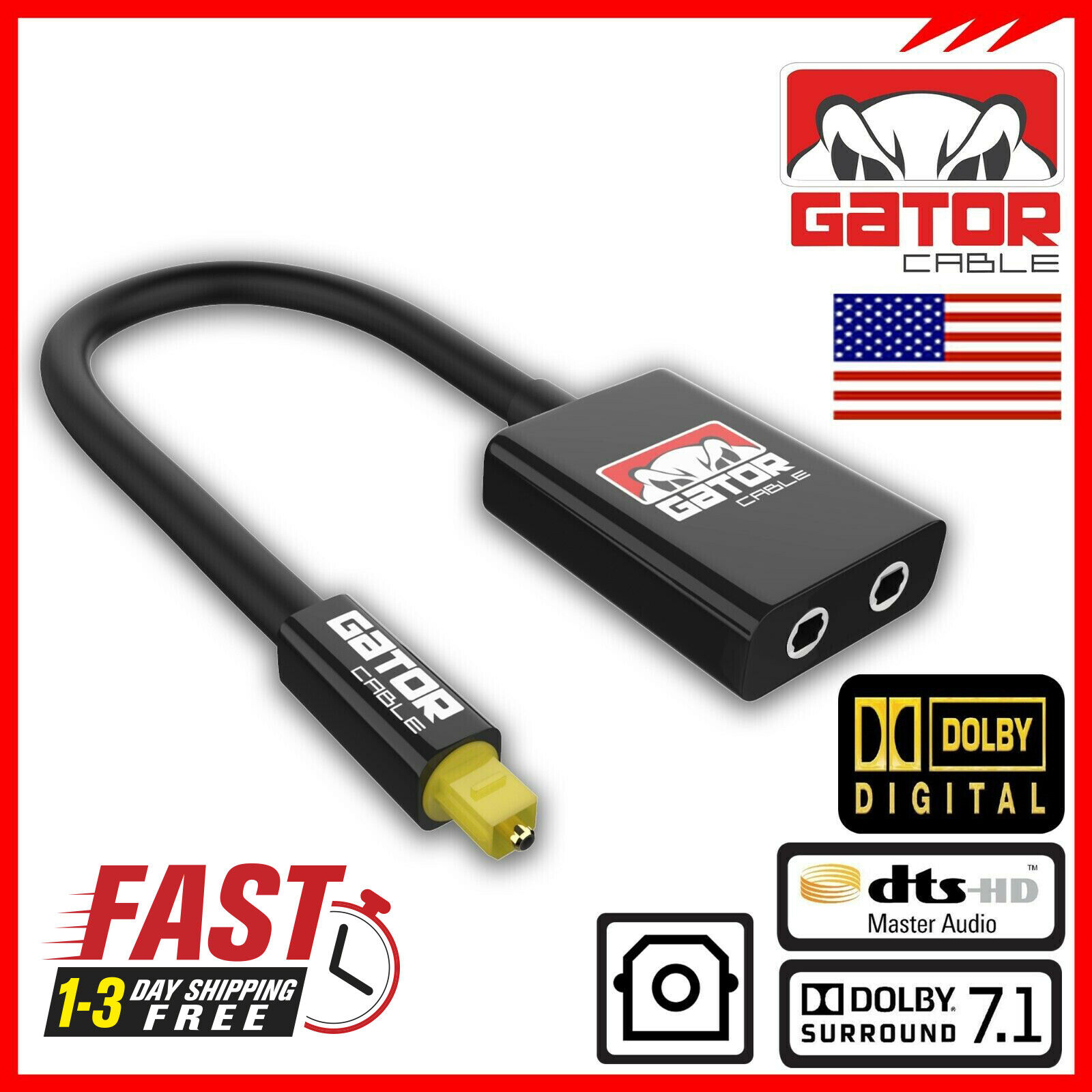 Price: 899 USD
Dual Port Toslink Digital Fiber Optical Adapter Splitter Audio Cable 1 In 2 Out
   

        


Gator Cable:

Toslink/Optical Audio Cable Splitter 1 to 2 

1 Male to 2 Female Duplicator

Black Color

This 1 in 2 Out Digital Toslink Fiber Audio Optical Splitter Adapter is specifically designed to split a single signal into two. 

Connect two devices. 24k Gold Connector with 1mm low-loss core, low-jitter synthetic fiber and heavy metal connectors to dampen vibration, giving you the ultimate listening experience.

Compatible with Toslink interface digital audio devices: such as CD, DVD, PS4, Xbox One, Computer, Laptop A/V receiver, TV and more.

Specifications:

Cable Jacket:  Black Polyvinyl  Chloride

ABS  Casing

Gold Plated Connectors


7 IN.  Length

4 oz Weight

Duplicates Toslink Audio 1 to 2

Durable ABS Construction

Dolby Digital Surround 7.1




We Offer The Lowest Prices On eBay for OPTIMUM


Quality Cables + Free Shipping On All USA Orders!


BUY 4 OR MORE GATOR CABLES GET


FREE U.S. PRIORITY MAIL SHIPPING

ALL ORDERS ARE SHIPPED OUT WITHIN 1 TO 10 HOURS!

Ultra Fast – FREE Shipping       Worldwide Shipping


   From USA to All USA              International Shipping 


 No Waiting 3 to 4 Weeks 

      

Hard ABS Casing 

Strong-Rugged-Durable    Heavy Duty Cables, Adapters, Splitters       Premium Quality Cables!

   Toslink-Optical Male to 

2 Female Splitter Adapter
 Ultimate Performance!
 Great Value!