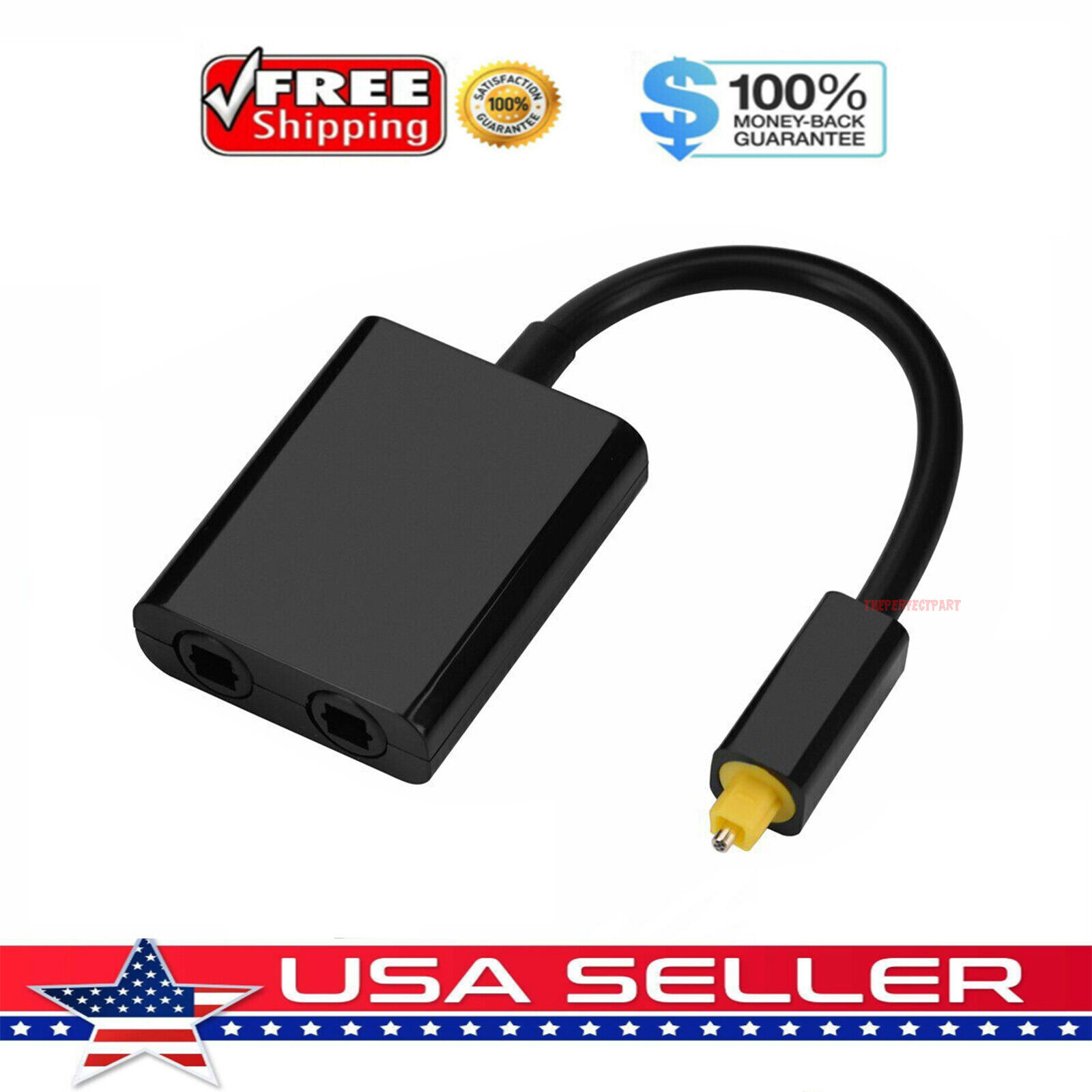 Price: 568 USD
Dual Port Toslink Digital Optical Adapter Splitter Fiber Audio Cable 1 In 2 Out
Product Description & Specifications:
This 1 in 2 Out Digital Toslink Fiber Audio Optical Splitter Cable is specifically designed to split a single signal into two, allowing you to connect multiple devices. 24k Gold Connector with 1mm low-loss core, low-jitter synthetic fiber and heavy metal connectors to dampen vibration, giving you the ultimate listening experience.
TThe 1 to 2 TosLink / Optical audio splitter adapter is ideal for connecting your CD player, DVD player, or other digital audio sources to a receiver and recorder.
The splitter adapter is perfect for professional or home installations as it saves on the wear of constant plugging and unplugging of cables.
Compatible with Toslink interface digital audio devices: such as CD/DVD, PS3, Xbox360, Computer, A/V receiver, television and more.
Connects 2 separate Toslink inputs into 1 output.
Input: 1 Male Toslink
Note: Please take off the hat on the adapter port before use.
Operating and connecting:
1. Connect DVD/CD Player to power amplifier.
2. Connect computer to power amplifier.
3. Connect PSII/PSIII/HDVD to power amplifier.
4. Connect digital TV/STB to power amplifier.
Note: This is a Optical fiber 1 to 2, but output 2 two ports can not operate simultaneously, and make sure your device transmitting end Optical fiber light reach the requirements.