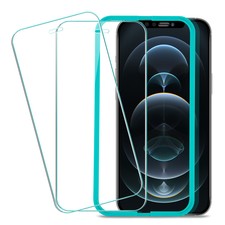 Price: 699 USD
ESR 3 Pack Tempered Glass Screen Protector For iPhone 14/13/12/Pro/14 Plus/Max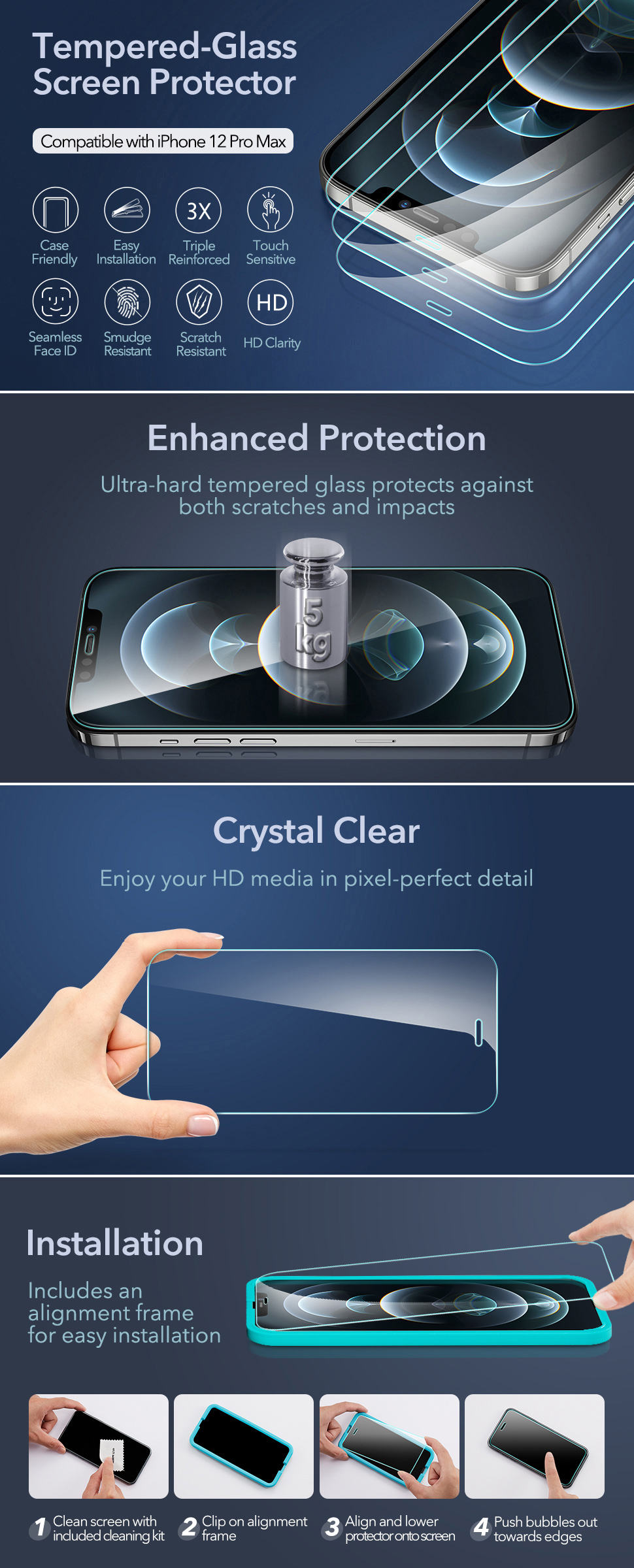 ---
ESR Tempered-Glass Screen Protector for iPhone 14 13 12 series [3-Pack] [Easy Installation Frame] [Case-Friendly] 
---
Compatibility – Designed specifically for the iPhone 14 13 12 series.
Easy installation – Cleaning kit & installation frame make putting it on your Phone a breeze.
Triple-strength – Tempered to withstand up to 5 kg of pressure for serious protection.
Face ID compatible – Ultra-clear glass for the iPhone allows for easy unlocking with Face ID.
Satisfaction assurance – We're not satisfied until you're satisfied. We back all our products with the support you deserve.
---
Question: Does it have a teal border around the edges or is that just for the photos?
Answer: The edge is clear.
Question: Does the glass have the light blue edge as it shows in the description pictures? confused.
Answer: The blue frame is a tool to align the screen protector on the phone then it is removed after glass is in place.
Question: How many screen protectors are there per pack?
Answer: There are 3 packs in totally, one piece of screen protector per pack.
Question: Is anti-blue light?
Answer: No.
There are different cuts according to different types of holes, please refer to the actual product. thanks