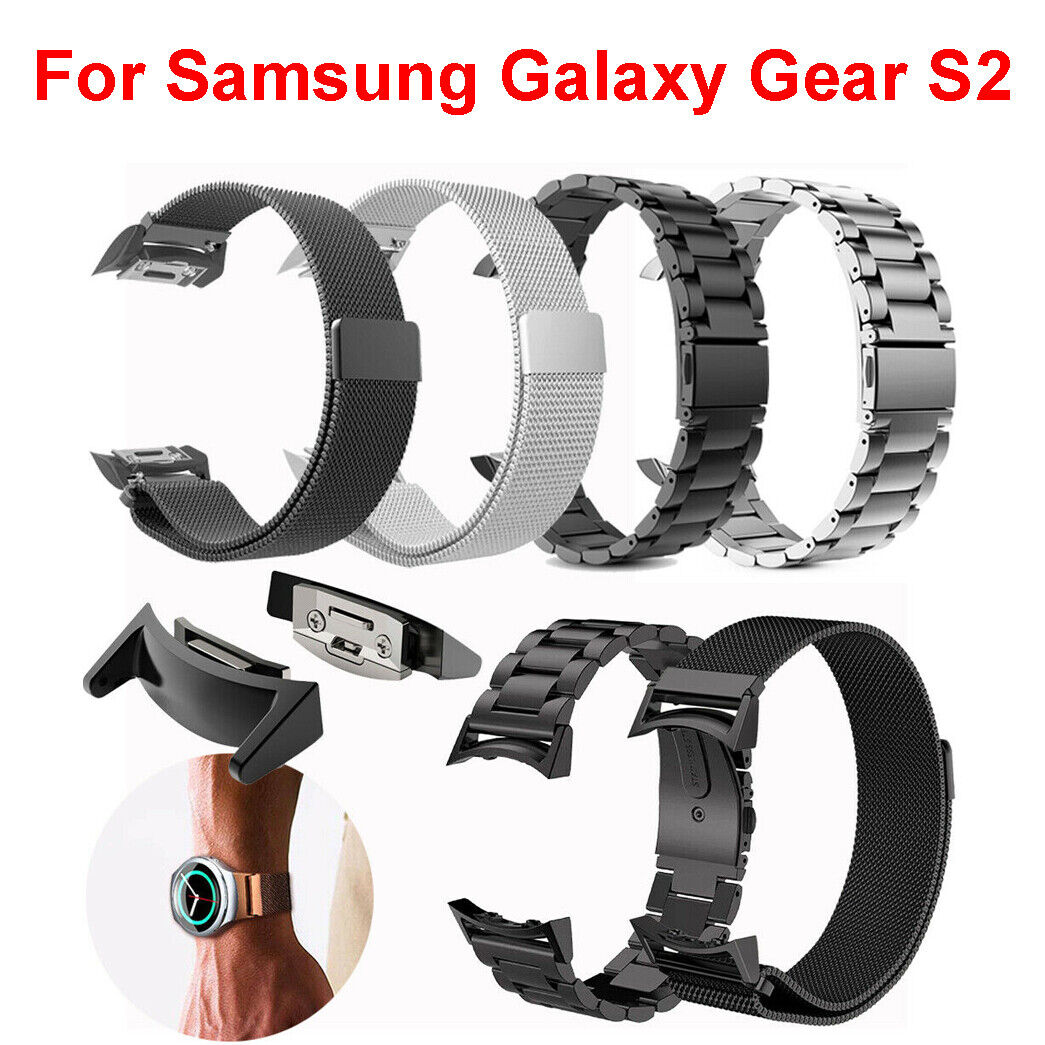 Price: 999 USD
For Samsung Gear S2 SM-R720 & SM-R730 WristWatch Bands Stainless Steel Bracelet
For Samsung Gear S2 SM-R720 & SM-R730 WristWatch Bands Stainless Steel Bracelet 
Compatibility:
Custom designed for your precious Samsung Gear S2 (SM-R720/SM-R730) Smartwatch. Do not for Samsung Gear S2 Classic (SM-R732/SM-R735) Smartwatch.
Parameter and Feature:
Top Stainless Steel Mesh: This gear s2 milanese band crafted from top stainless steel mesh combined of fashion, nobility, durability and elegance. Compared to other straps, Milanese shows promise of being scratch proof. Flexible stainless steel milanese solid wire mesh with interlock clasp, ultra-slim, incredibly lightweight and comfortable touching but more upscale. Comfort at its exquisite.
Convenient To Adjust The Size: This Gear S2 Watch Band fits 5.9″-8.8″ wrist. Unique and strong magnet clasp design, easy to adjust and stick to lock your Samsung Gear S2 Smart Watch, providing the best wearing experience, ensure your Samsung S2 SM-R720 or S2 SM-R730 watch in steady and secure, no problem for most sports.
Easy to Install and Remove: Gear S2 metal band with stainless steel connectors are durable and sturdy. Lock onto your Samsung Gear S2 (SM-R720/SM-R730) Smartwatch securely & tightly, easy to assemble and remove, NO tools needed. Please use the supplied pins to attach to your Gears connectors. 
Custom designed for your Samsung Gear S2 SM-R720 / SM-R730 Smart Watch with this Stainless Steel Strap. NOT FIT Samsung Gear S2 Classic Watch (SM-R732 & SM-R735).

The size can be adjusted according to the circumstance of individual wrist, fits 6.77″-9.25″ (172mm-235mm) wrist.

Refined dual fold-over clasp design, easily to take on/remove, firmly closed and prevent loosen automatically, safe and fashion.

Top quality stainless steel material and High-tech surface finish, suitable for both business and casual occasions.