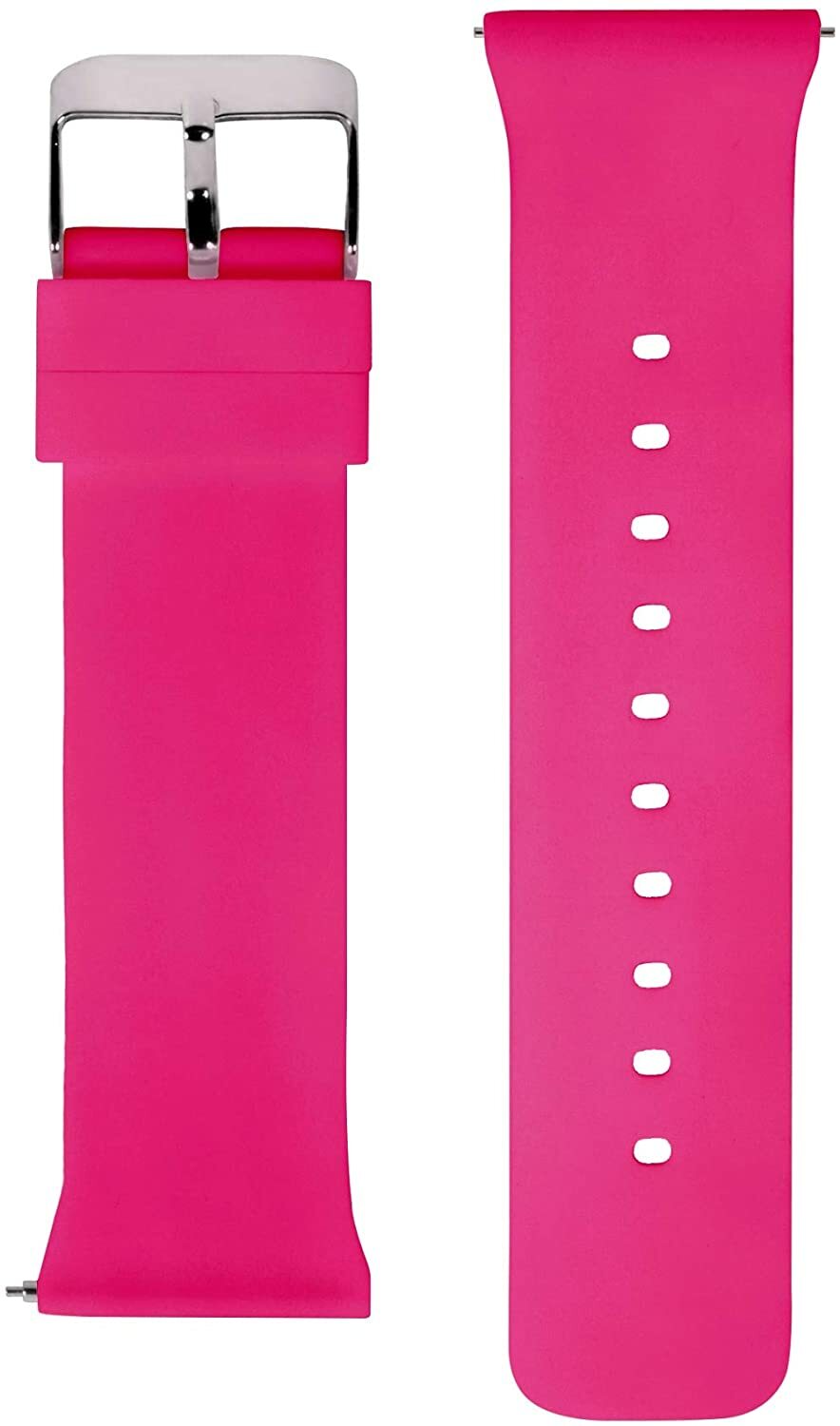 Price: 1299 USD
iTouch Air And iTouch Pulse Smartwatch Solid Silicone Strap (Fuschia)
Compatibility: This silicone strap is ONLY compatible with iTouch Air and iTouch Pulse smartwatches. Smartwatch is NOT included. Easily attaches and replaces the band of your favorite smartwatch. Your smartwatch will blend seamlessly into any outfit when you purchase our interchangeable straps that come in various colors, materials, and textures. Seize the day in style!
Material / Closure: Smooth and flexible, our Silicone straps combine both style and strength! The lightweight material is ideal for business and pleasure. Easily secured to your wrist by a classic buckle closure, you'll never have to sacrifice style for convenience.
Colors: Lightweight Silicone straps are available in a wide variety of colors, including; Black, Blush Pink, Green Camo, Fuchsia, Grey, Grey Camo, Merlot, Mint, Navy, and White. Whether at the office, out for a jog, or for a night out on the town, your iTouch Air smartwatch will fit into any environment and compliment any outfit!
Interchangeable Straps: Quickly refresh the look of your favorite iTouch Air/iTouch Pulse smartwatch! Interchangeable smartwatch straps offer a variety of styles to match any mood, outfit and occasion. There is a unique strap to match everyone's personality! Easily swap out your current iTouch Air or iTouch Pulse smartwatch band using a simple pin structure. Renew the look of your smartwatch with this affordable upgrade, and never tire of your smartwatch's look!
Measurements: Strap length is 8 in/ Band width is 22mm.