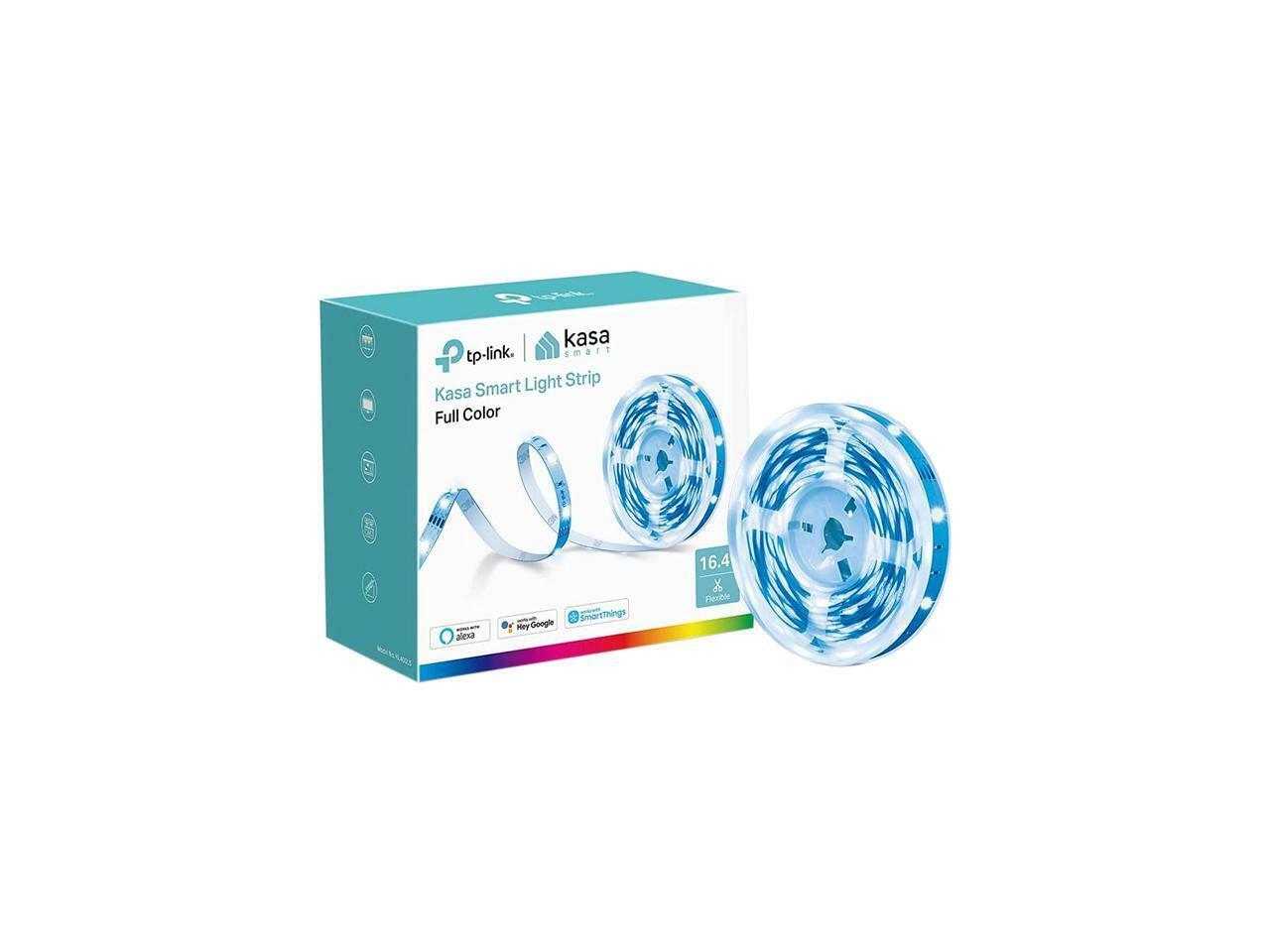 Price: 2499 USD
Kasa Smart LED Light Strip, 16.4ft WiFi LED Strip Works with Alexa, Google Home,
Kasa Smart LED Light Strip, 16.4ft WiFi LED Strip Works with Alexa, Google Home,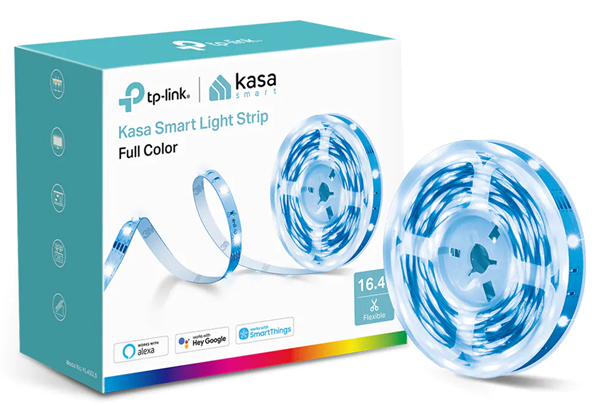 Kasa Smart Light Strip, Multicolor
Works With Voice Assistants
Control smart light strips using the leading voice assistants such as Alexa, Google Assistant and SmartThings.
Lighting Effects
Choose from a wide array of colors, even dim to any brightness you desire for the perfect atmosphere.
Flexible And Easy Install
The flexibility to bend and cut allows you to stick it or place it in the exact spot you desire.
Multicolor
Offer endless lighting possibilities with 16 million colors and dimming capabilities.
Compatible With Android, Ios
The free Kasa Smart app lets you run smart light strips from any Android or iOS devices.
Set Schedules
Run your light strip automatically to fit any event with Kasa Smart app.
Group And Scenes
Combine your strip with other Kasa devices for seamless control with a single tap.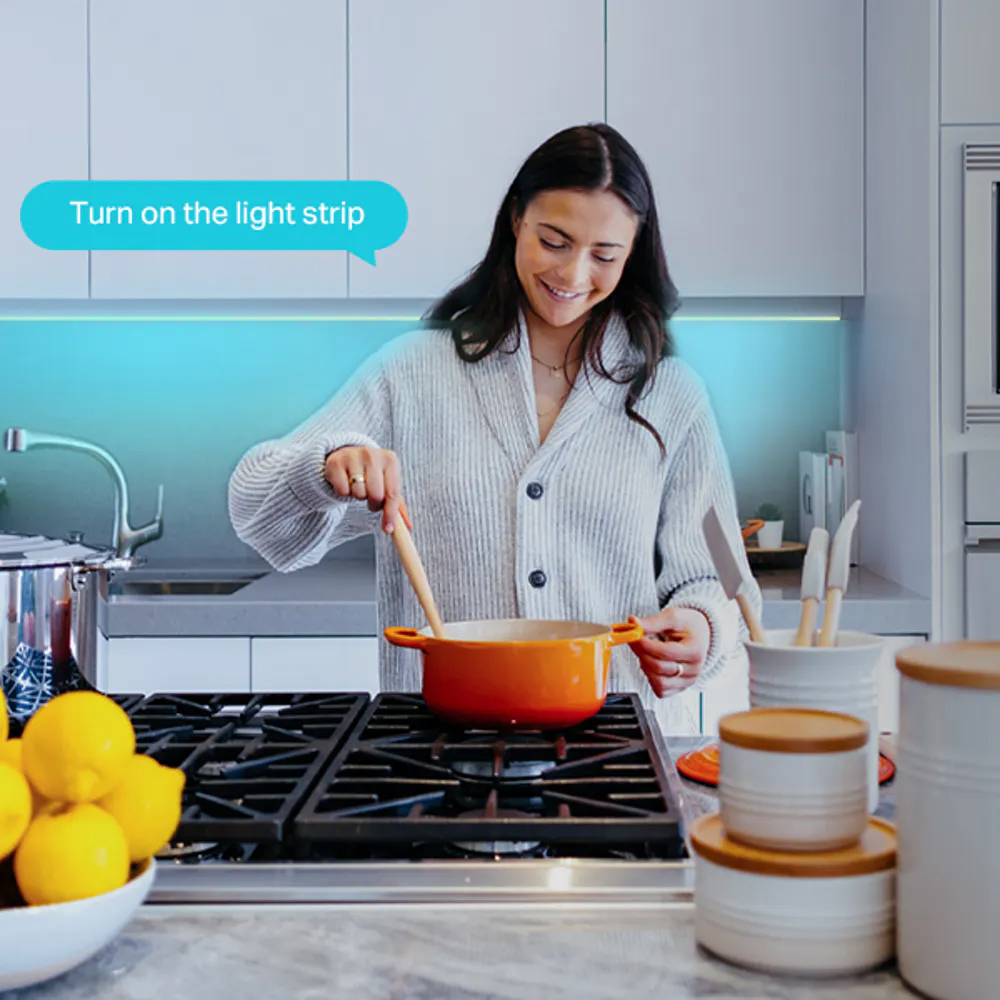 Voice Control
Free up your hands by using voice commands with Alexa, Google Assistant, or SmartThings supported devices.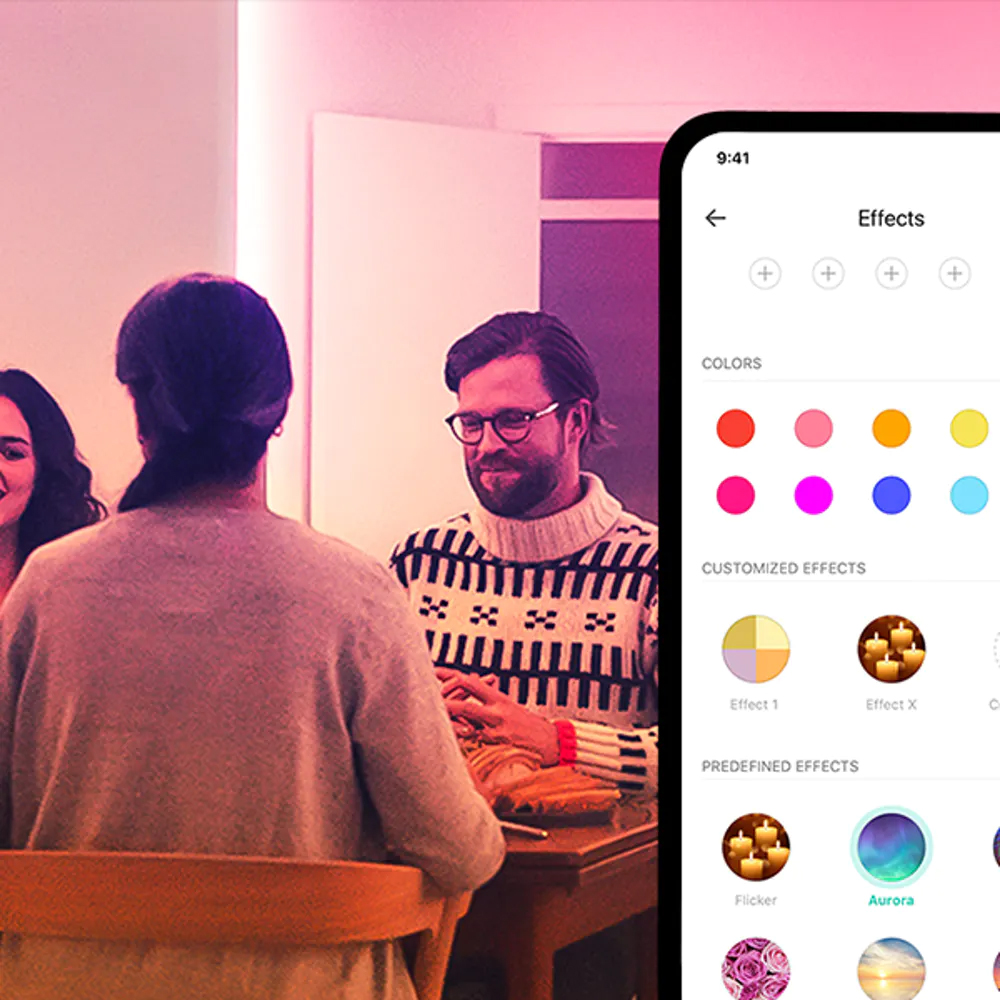 Smart App Control
Control your Kasa Smart light strips from anywhere with the highly-rated Kasa Smart app.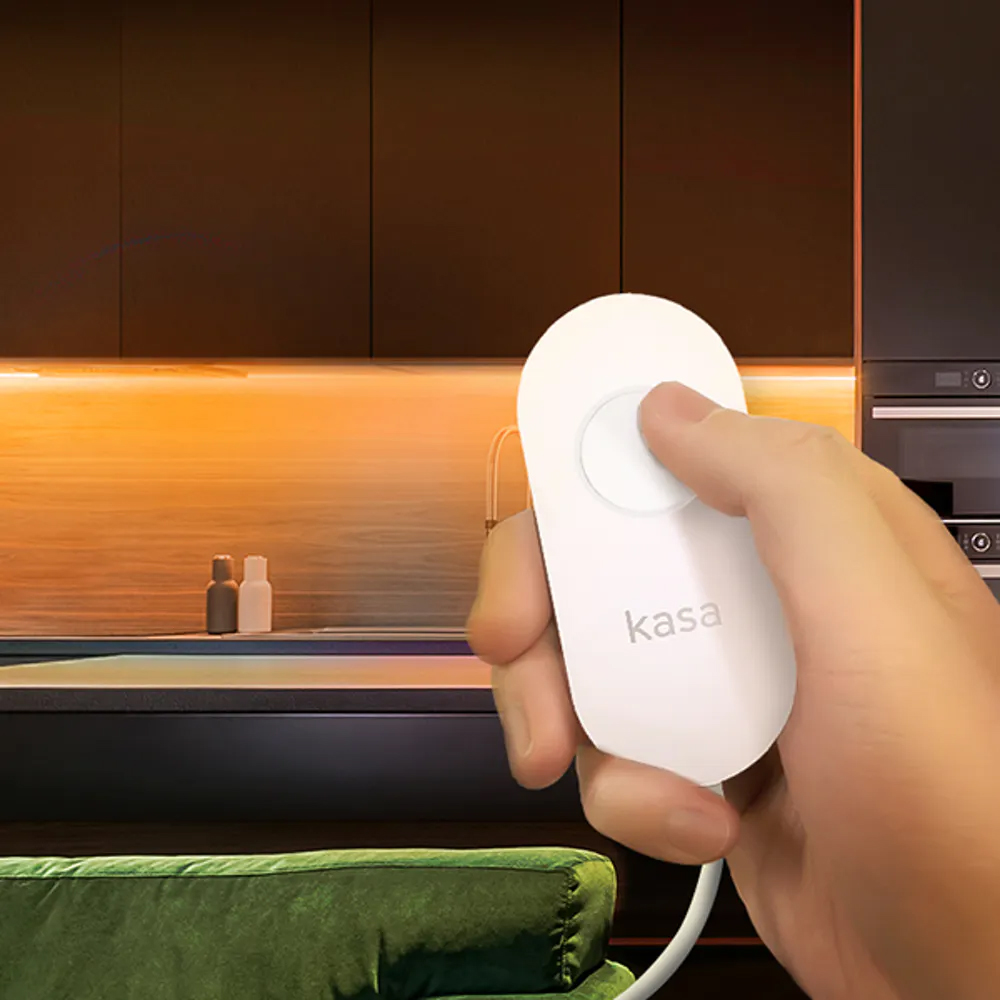 Manual Control
Use the included controller to handle your Kasa Smart light strip.
Turn it on and off, reset it, or change its color all with one button.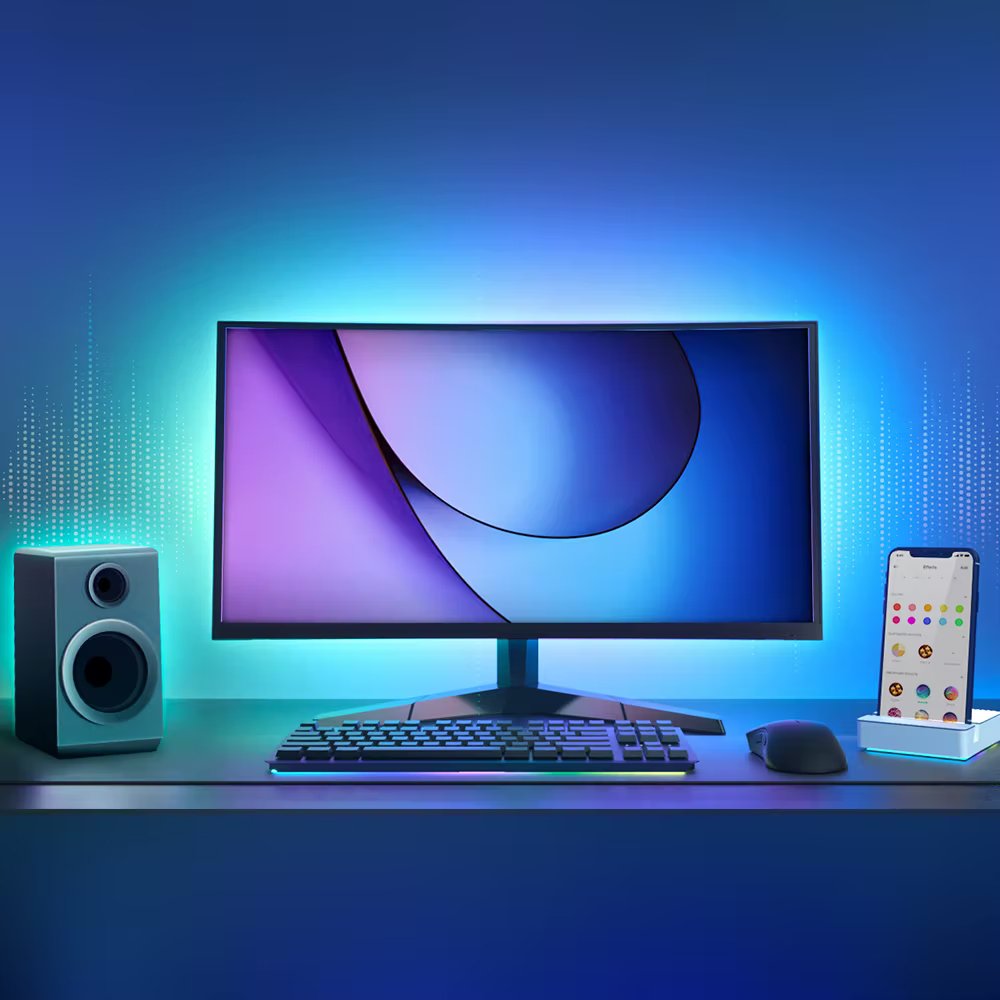 Sync to Music
Let your home audio shine as the light strip syncs to the frequency and beats of your playlist.
Note: This feature will release later in 2021.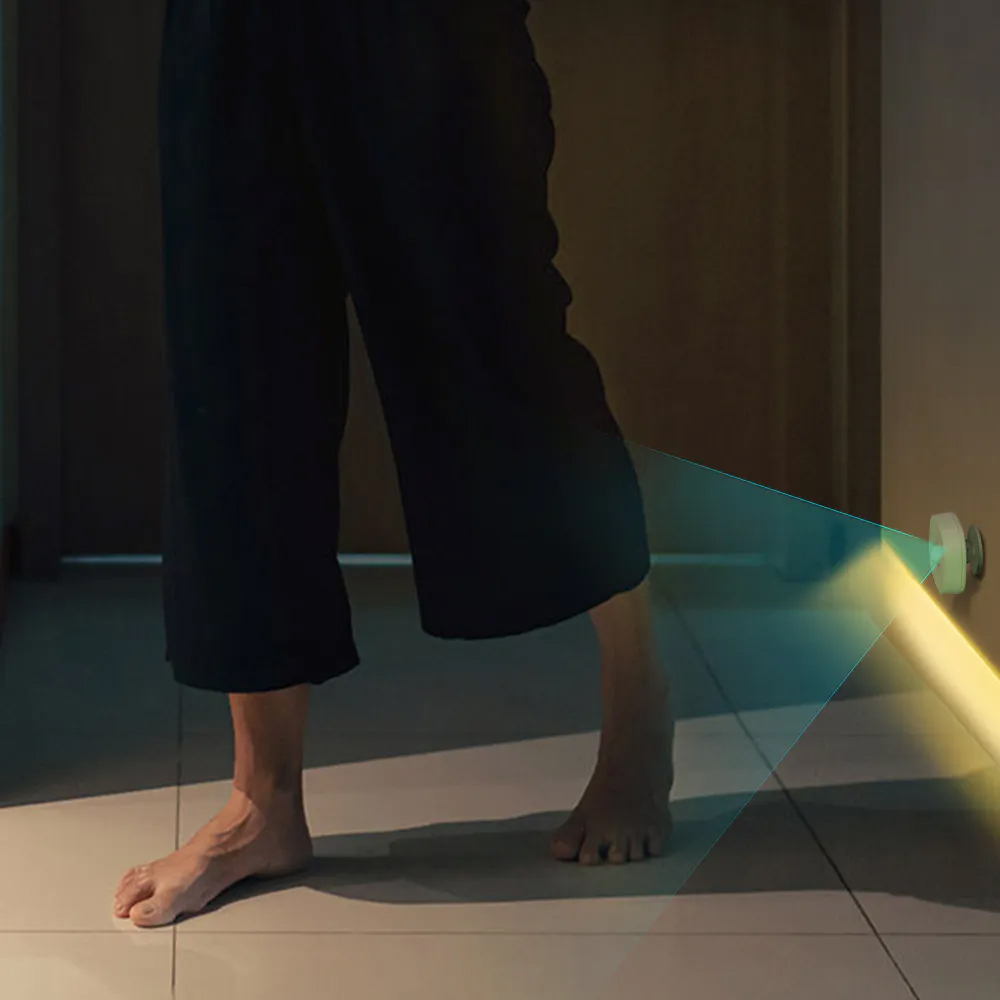 Enjoy a Smart Home with Smart Actions
For no-touch control, set your hallway light strips to glow as you pass by a sensor with Smart Actions.
* Sensor sold separately. Sensor connectivity will be available later in 2021.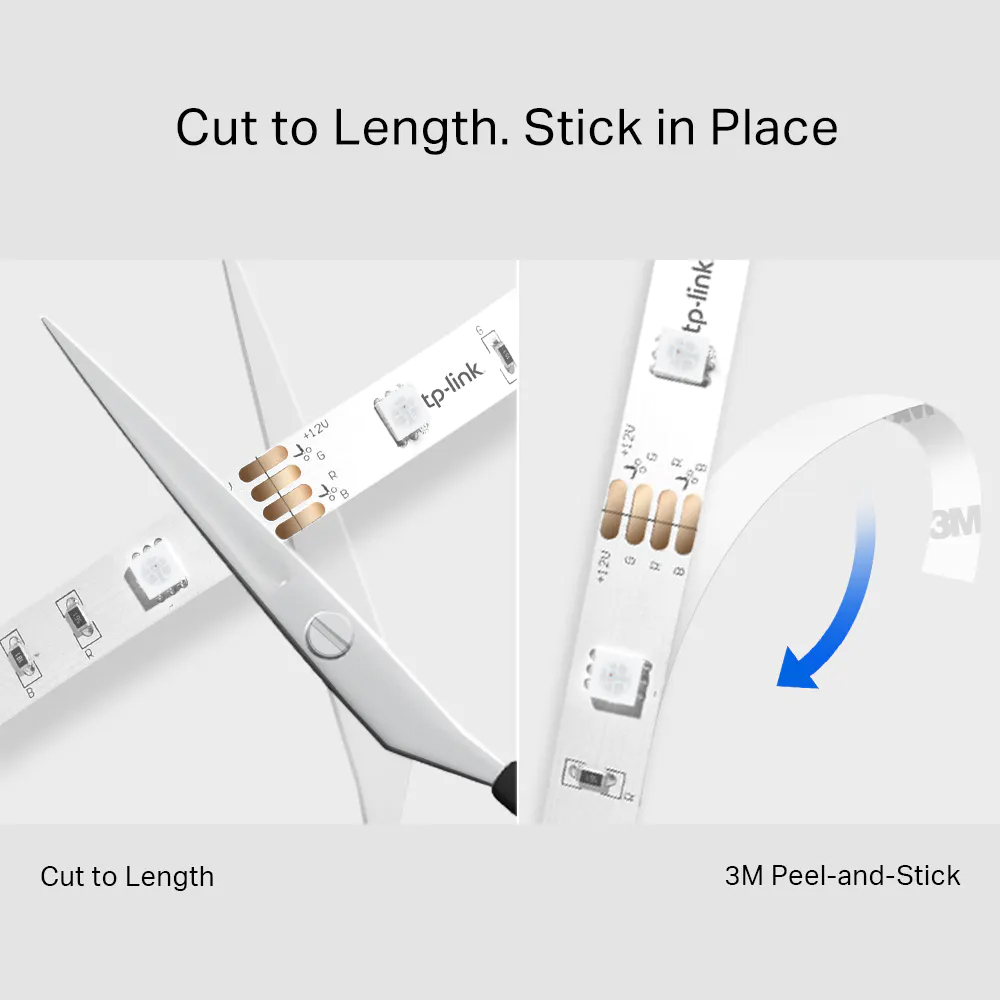 Cut to Length. Stick in Place
Your strip's flexibility to bend and cut* allows you to stick it or place it in the exact spot you desire.
3M Peel-and-Stick Adhesive provides easy and flexible installation.
* Once it is cut, it cannot be reattached. You must remove from power before cutting to prevent accidental shock.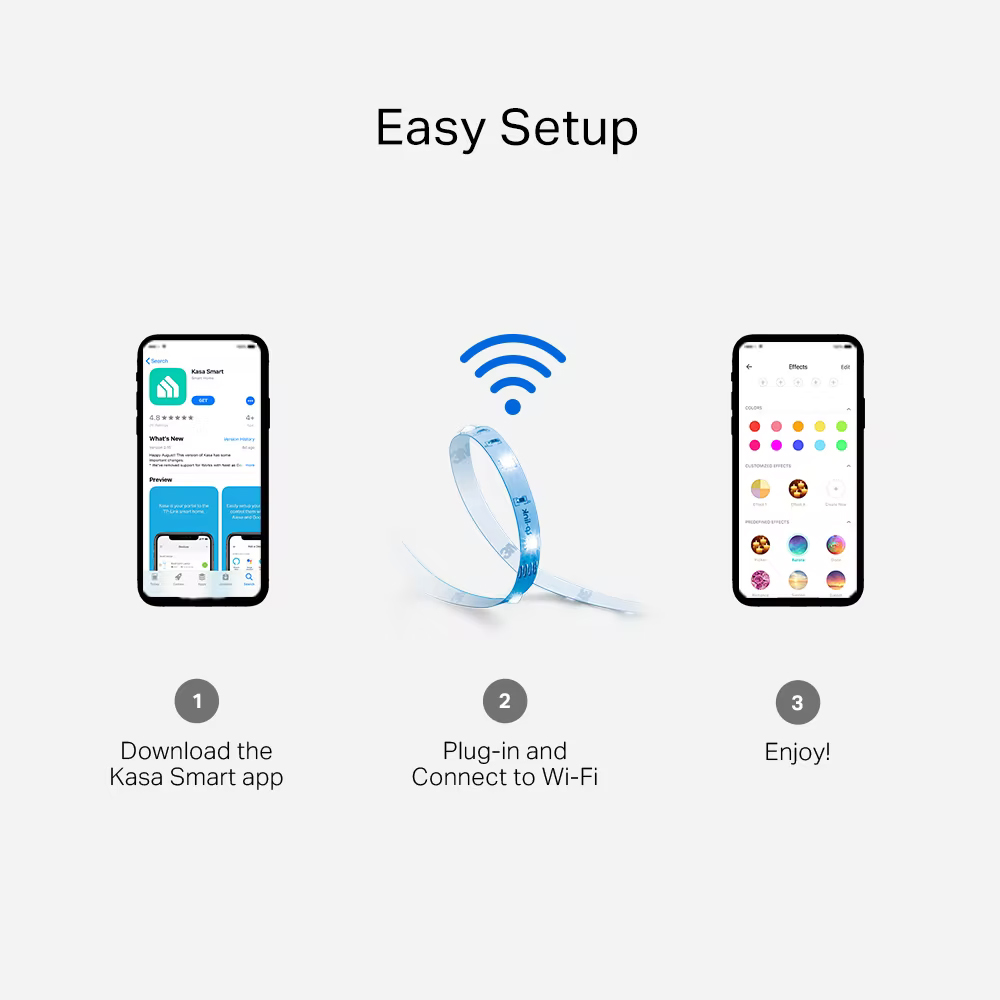 Easy Setup
1. Download the Kasa app
2. Plug-in and Connect to Wi-Fi
3. Enjoy!
Shipping
Enjoy fast and reliable shipping when you buy your products from Newegg. Our ordering and shipping services are among the best in the industry due to short processing times and a variety of shipping methods. Your orders are packaged at one of the many local warehouses across the country, minimizing delivery times and ensuring you get your purchases as soon as possible.
Payments
Newegg has partnered with PayPal to offer you the very best in payment services. PayPal allows you to buy with confidence, knowing your payments are processed quickly and securely with state-of-the-art encryption technology.
Return
Returns are subject to restocking fees of 15% – 30% of the purchase price and return shipping fees. For products that are eligible for return for replacement, the return shipping labels are free for returns for replacement of the same item within the applicable return policy period. Newegg does NOT charge for restocking fees or return shipping labels for returns of defective products, or if you received the wrong product, the product did not match what was shown on the Site, or we made some other shipping error, provided the item is returned within its return policy period, and in accordance with the Return Policy.
Frooition www.frooition.com | No-js Template | eBay design, eBay store design, eBay shop design, eBay template design, eBay listing design (ver:froo_no_js)
This listing is currently undergoing maintenance, we apologise for any inconvenience caused.