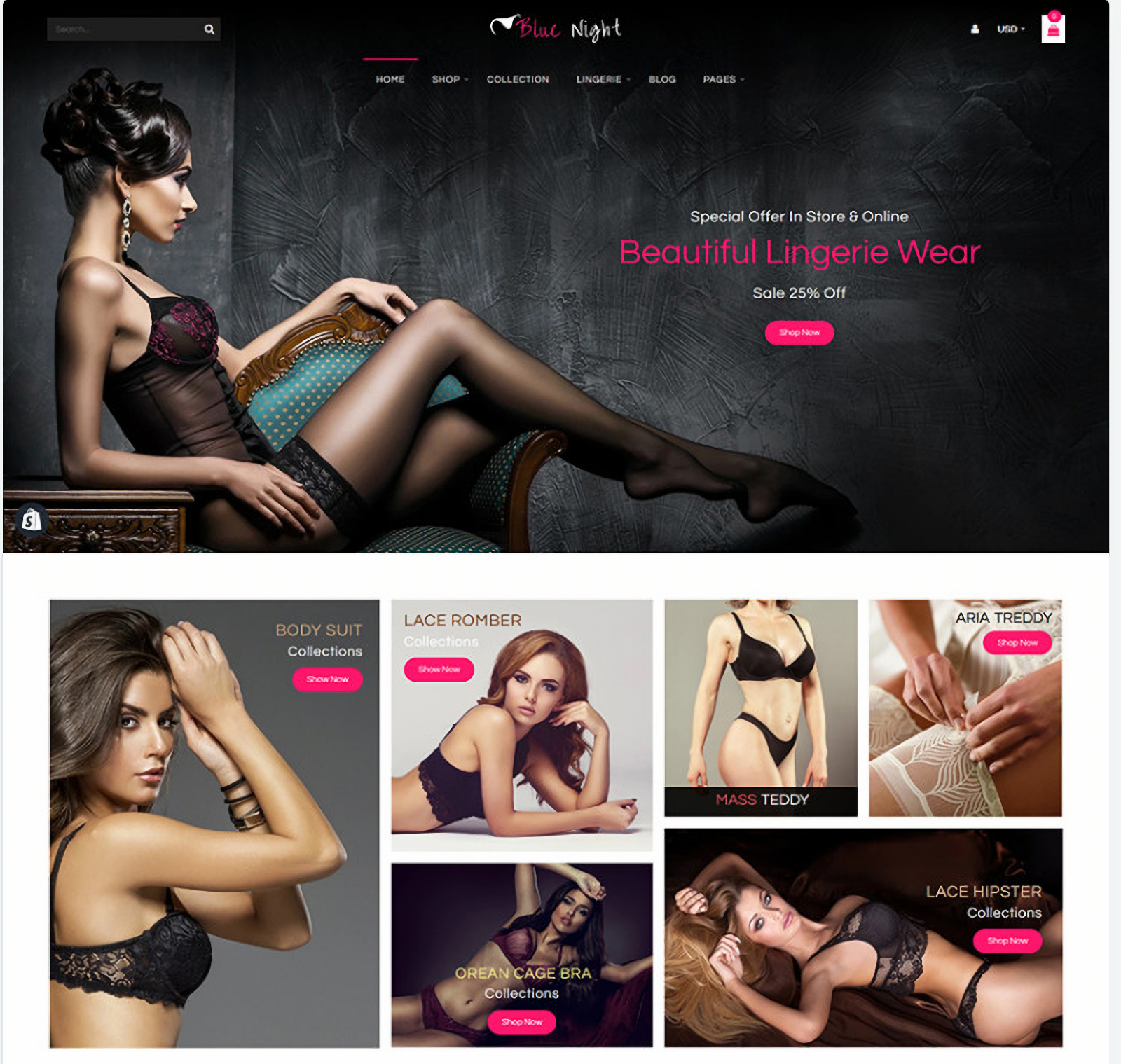 Price: 9985 USD
Luxury Lingerie Website Business | Sexy Underwear Dropshipping Store For Sale




Sexy Lingerie Dropshipping Store For Sale
Are you looking for Ecommerce expert

who can make a highly professional Lingerie website for you?

Welcome!

You are spotted at the right place.

We can design or re-design highly professional and profitable Lingerie stores for you. Our team will research trending and best-selling products to create highly converting Dropshipping store for you. If you are looking for High converting niche store or personal store or print on demand store or dropshipping store, please contact us now to get your business started today!
***Our Services***
✅ Highly Eye-catching Ecommerce Website Design
✅ Products Research
✅ Automated Dropshipping Woocommerce Website Set up
✅ Eye Catching and Responsive Design
✅ Configuration and Installation of Apps
✅ Importing Real Product Reviews
✅ Niche Research
✅ Legal Pages
✅ Brand Logo
✅ Social Media Integration
✅ Live Chat, Trust Badges
✅ Order Tracking
***Why us?***
✅5+ Years of Experience in Ecommerce and Website Development
✅100% Customer Satisfaction
✅On Time Delivery
✅High Quality Work

✅24/7 Customers Support
What is Dropshipping?
Dropshipping is a business model in which e-commerce entrepreneurs sell products without having to carry any inventory. When a store owner receives an order from a customer, they simply contact the supplier, who will then ship the products directly to the customer's door. Dropshipping is a great way to start an online business with little upfront investment.
There are many benefits of dropshipping, such as:
-Low Start-Up Costs:
Since you don't need to carry any inventory, you can start your business with very little money.
-Easy to Get Started:
You can set up your dropshipping store in just a few hours.
-Flexible Location:
You can run your dropshipping business from anywhere in the world.
-No need for warehousing or staff:
 Since you don't carry any inventory, you don't need to worry about warehousing or staff costs.

If you're looking for a turn-key business that you can operate from anywhere in the world, dropshipping is a great option.
NOTE: This item does not include domain name or web-hosting.


Requirements:
Hosting: You need to buy your own hosting to run this website
Domain: You need to buy your own domain name
I look forward to working with you! THANKS