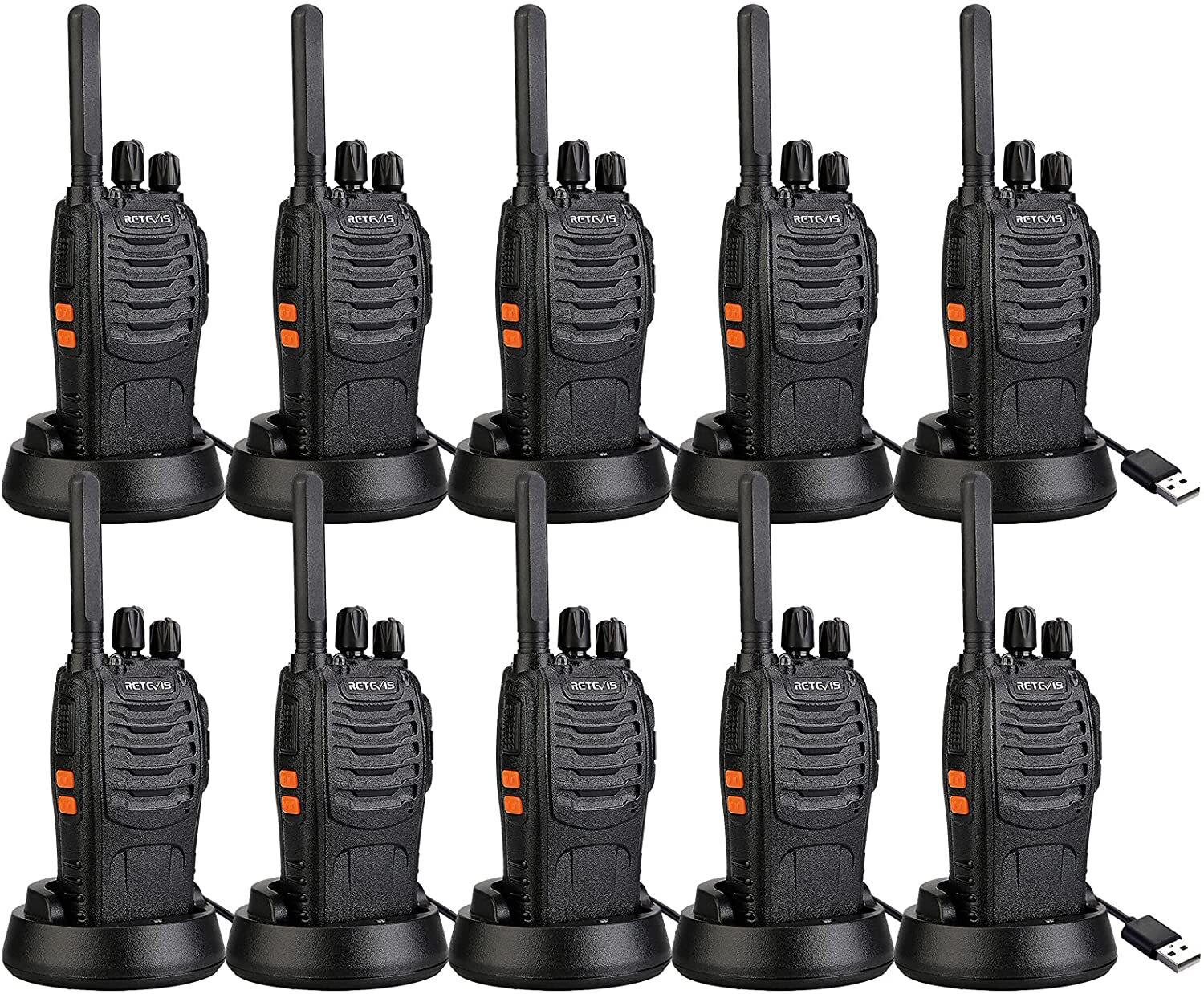 Price: 11999 USD
Retevis H777Plus FRS Walkie Talkies Long Range CTCSS/DCS 2W Two Way Radios(10X)




About New Retevis H777plus :
Upgraded H777 walkie-talkie features stronger and long antenna design; ensure longer distance and can be used for a long time.
Crystal sound; more powerful audio output to ensure clear reception in indoors or outdoors; ergonomically designed body size;
it can be easily held by both adults and children 1000 mAh rechargeable lithium battery; supports 10-12 hours of frequent use;
USB charging method; each walkie-talkie has an independent adapter; portable and safe.Easy to use; all H777 walkie-talkies have
been 
set up; you can use it out of the box。
When and where do you need this radio ?

– When in construction area,you need to communicate with your team member efficiently

.
– For security guards, you may feel this is a great tool for your work,talks in real time

.
– When you are travelling by car with group of friends,this helps constantly communication among your mates.
– And more,such as airports, factory, hotel, market, port, self driving tour,outdoors, concerts, etc.
They are the great tool for team to keep in touch with each others,especially when in outside and meets the demand for calls
within 2KM. 
High cost-effective features, in addition to factories and construction sites often buy it, it is also widely used in
transportation, warehouses, showroom security, etc.
Main features
VOX(hands free)
Crystal sound
Rugged fixed antenna
USB charging
Emergency alarm
1000 mAh lithium battery
Flashlight
TOT
Battery low alert
Power saving function
Package includes:
10× Retevis H-777plus 2 way radio
10×1000mAh Li-ion battery pack     
10× USB Charger
10× Belt clip     
10× Hand Strap     
10× English User's manual