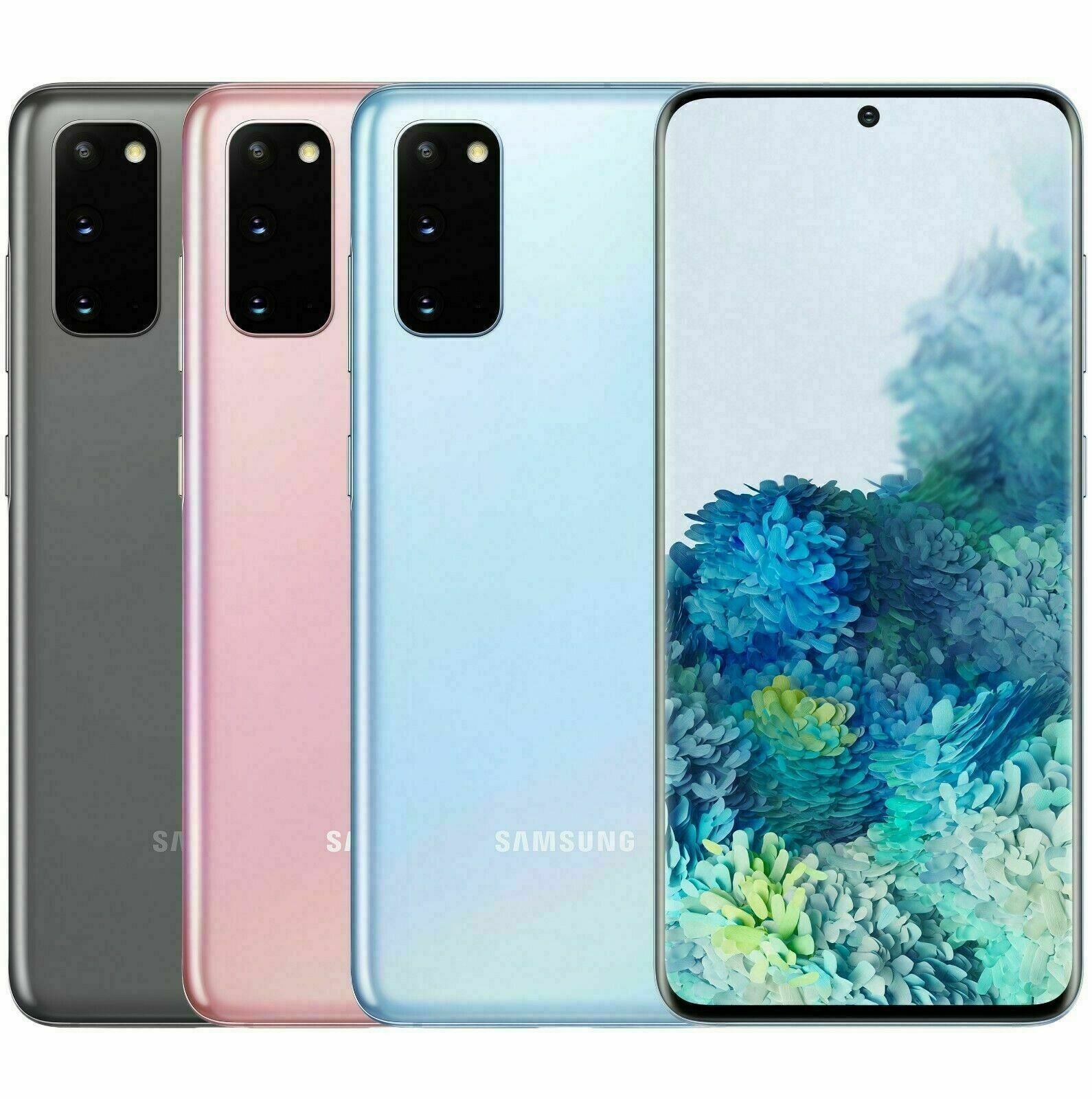 Price: 30900 USD
Samsung Galaxy S20 5G G981U1 – All Colors – Factory Unlocked – EXCELLENT –




---
– Samsung Galaxy S20 5G –
– Excellent Condition –
– Factory Unlocked –
---
If you have any questions at all,
please, don't hesitate to send us a message and ask! Whether you have questions
about these devices or are looking for something different, we're happy to help
however we can!
---
Shows some light signs of use like a few tiny surface scratches. Any wear is completely unnoticeable while using the phone.
Every device is 100% Function Tested, is verified to have a Clean ESN/IMEI, and is ready for
activation. Fully Guaranteed to operate just like a new phone or your money
back!
---
Factory Unlocked
Model G981U1 – Samsung Factory Unlocked and fully compatible with all carriers and networks worldwide.
Note – 5G is not required for these devices to work. When 5G is unavailable, they operate perfectly on your carrier's 4G LTE network. Then, automatically reconnect to 5G whenever it becomes available again!
If you have any questions at all, we'd be happy to help. Just send us a message!
---
What's included with your S20 5G?
Comes inside a new box with a new 2-Piece Fast Charge Charger (Type-C Cable and Wall Block) and a sim tray removal tool.
Purchase Risk Free! Your order is backed by a Free One Year Allstate Warranty!
Shipped with FedEx 2Day service. Overnight shipping and USPS service options are also available to select at checkout.
Bobcat Wireless is a Samsung Certified Seller
We've sold hundreds of thousands of phones to
customers all over the world. As a Samsung Certified Seller our top priority is
customer satisfaction. Not only do we provide tested, certified, and genuine
Samsung devices. We also offer personal, expert-level support for each one of
our devices and customers. Please, check our ratings to see what our customers
say about their experience with us!
Real-Time Support
Our customer care team provides you with
personal, real-time support and they're always just a message away. Not only
for your pre-purchase questions, but post-purchase as well to help you through
device setup, activation, troubleshooting, and anything else you need. 
On-Site Professional Testing
Our on-site team of professionally certified
mobile phone technicians individually test each phone with our
industry-leading, cutting-edge testing software and procedures. This includes
function testing every phone component to guarantee they're in perfect working
condition and performing just like a brand-new device. Finally, we verify each
device has a clean ESN / IMEI and are ready for activation upon delivery.
One-Year Warranty
Any item sold under the "eBay
Refurbished" condition includes a free One-Year Warranty from Allstate!
Only sellers that have been vetted and certified by eBay are qualified to sell
items under this condition!
Fast and Free Shipping
Every order is shipped within one business day
(Ships same day if purchased before Noon CST Monday-Friday) from our facility
in Central Minnesota. If the delivery time for our free shipping isn't fast
enough, you can select an expedited service like overnight shipping
at checkout!
---