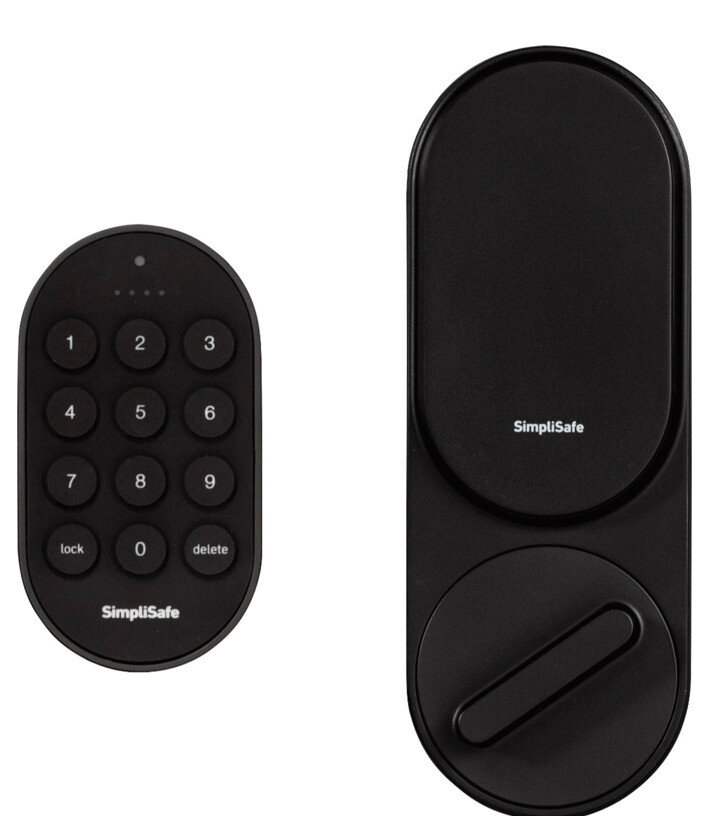 Price: 6999 USD
SimpliSafe Smart Lock PIN Pad Black Wireless Wi-Fi Door Lock Home Security




SimpliSafe Smart Lock PIN Pad Black Wireless Wi-Fi Door Lock Home Security.
New in open box. I have several of these available. Box may show some wear or missing outer sleeve but product inside is perfect!
Overview
Discourage intruders from entering your home with this SimpliSafe smart lock. The keyless design lets you control the door using the black PIN pad, key fob or your phone, and compatibility with smart home devices enables voice control. This black SimpliSafe smart lock sends alerts when anyone locks or unlocks your door for optimum security.
Features
Works with SimpliSafe security system
Engineered to ensure your whole home is always locked, the SimpliSafe Smart Lock syncs with your existing SimpliSafe system (Latest generation) to secure your front door the minute you arm your system or set it to auto-lock.*
Locks up for you
With the SimpliLock™ feature, you can program your door to automatically lock on a timer. Just in case you forget.
Compatible with smart home devices
Sync your lock with Amazon Alexa or Google Assistant to use voice control to lock and unlock your home.
Key-free design
Lock and unlock your door using weatherproof PIN pad, the Key Fob or your phone.
Track who comes & goes
Get alerts when anyone locks or unlocks your door – like the kids coming home from school or the contractors leaving for the day.
Works with Amazon Alexa and Google assistant
This is a great product and a great deal! Be sure to visit my store for other great products.