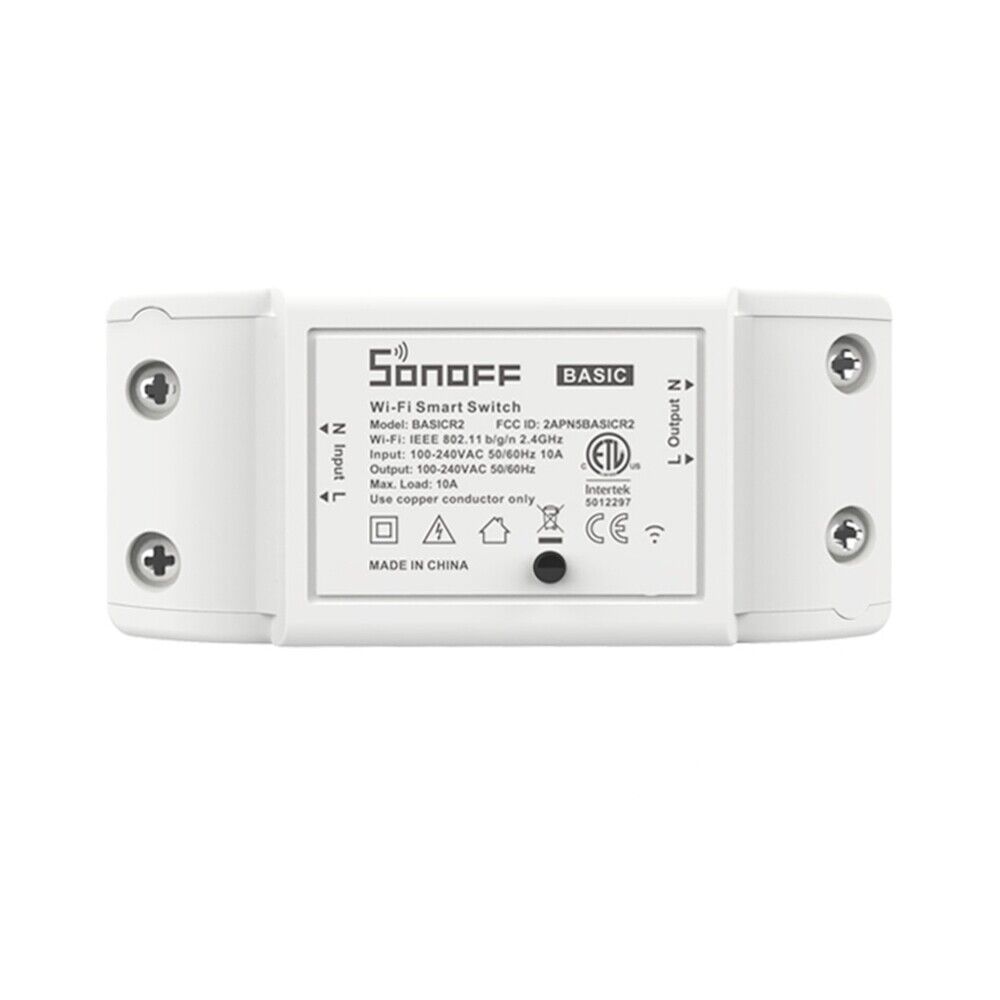 Price: 1087 USD
Sonoff Basic Smart Home WiFi Wireless Switch Module For IOS Android APP Ctrl
Item number: 3254
Product description:
Power Supply: 100V~240V AC(50/60Hz)

Max. Current: 10A

Max. Power: 2200W

Operating Temp.: 0°C~55°C

Enclosure Material: Fire-retardant ABS

Wireless Standard: 802.11 b/g/n

Features:

Supports WiFi network.

Supports status tracking: device status timely provided to the EWeLink.

Supports remotely turn on or off connected appliance/light.

Supports max 8 enabled scheduled/countdown/loop timers for each device.

Supports numerous WiFi smart switches on one smart phone.

Works with Amazon Echo, Echo Dot, Amazon Tap.Works with Google Home,Google Nest.
Package included: