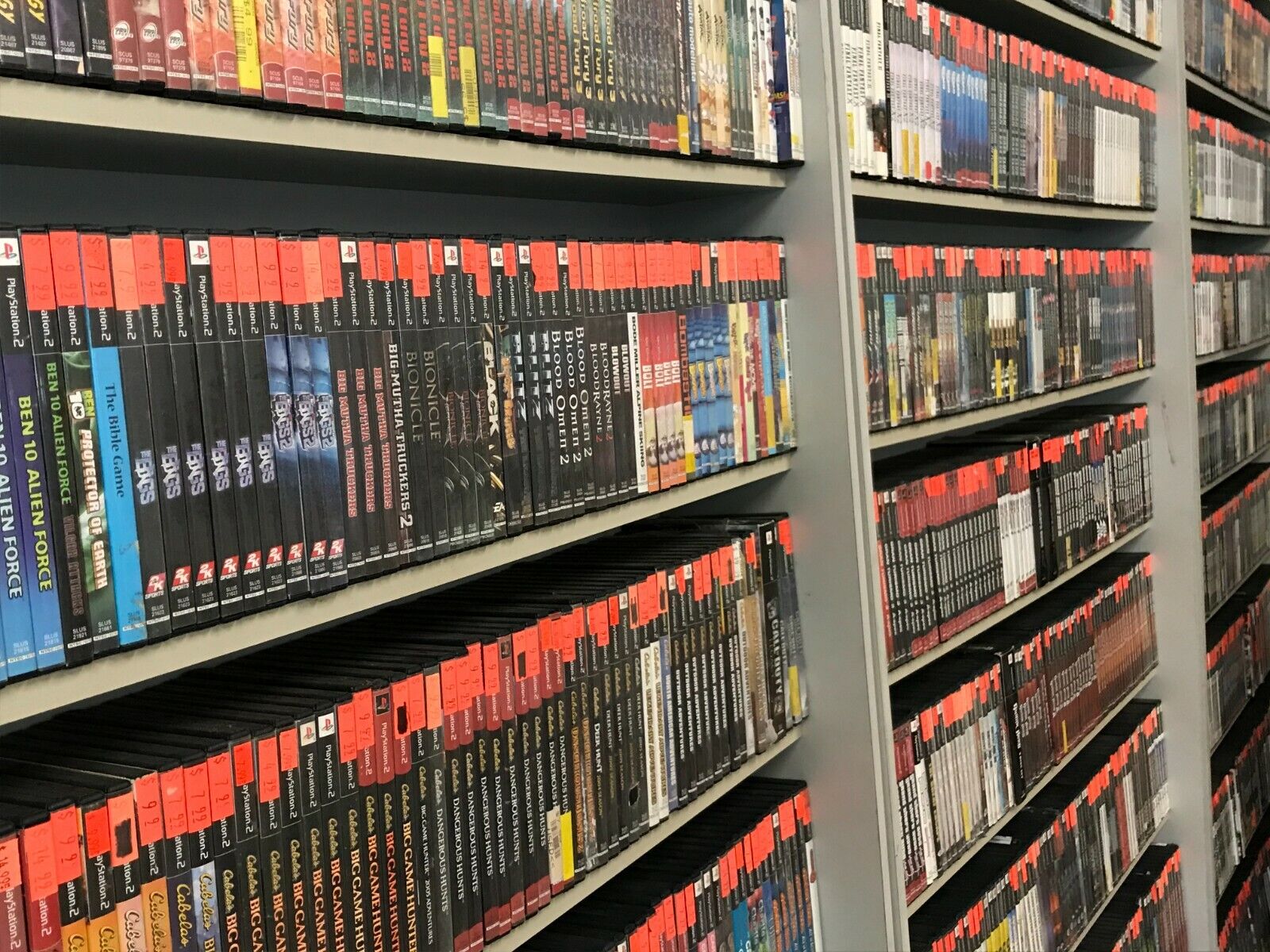 Price: 1923 USD
SONY PlayStation 2 PS2 You Pick & Choose Video Game Lot-TESTED-BUY 3 GET 1 FREE
SONY PlayStation 2 PS2 You Pick & Choose Video Game Lot
All games are cleaned and tested and come in excellent working condition.
 -Discs may have light to medium scratches that do not affect gameplay
-Manuals may or may not be included
-There may be times that greatest hits and/or black label discs and cases do not match
-Cases, manuals, and artwork may have but are not limited to having, cracked cases, faded artwork, rips in or on artwork, stickers on cases, after market cases including but not limited to rental cases, sticker residue, writing, water damage to artwork or manual, stickers on artwork or manuals etc. 
Picture #2 is an example of how the cases may look from the front. 
Picture #3 is an example of how cases may look from the side. 
*This is a great way to bolster your PS2 Collection at an affordable price*
*GH IS AN ABBREVIATION FOR GREATEST HITS*
Check pictures for accurate description.
!Will be shipped quickly and securely!
$3.99 Shipping for the first item, ONLY .99 for each additional item purchased
!BUY 3 GET 1 FREE!
*IN ORDER FOR THIS TO GO IN EFFECT YOU MUST ADD AT LEAST 4 ITEMS TO YOUR CART. CAN BE USED MORE THAN ONCE