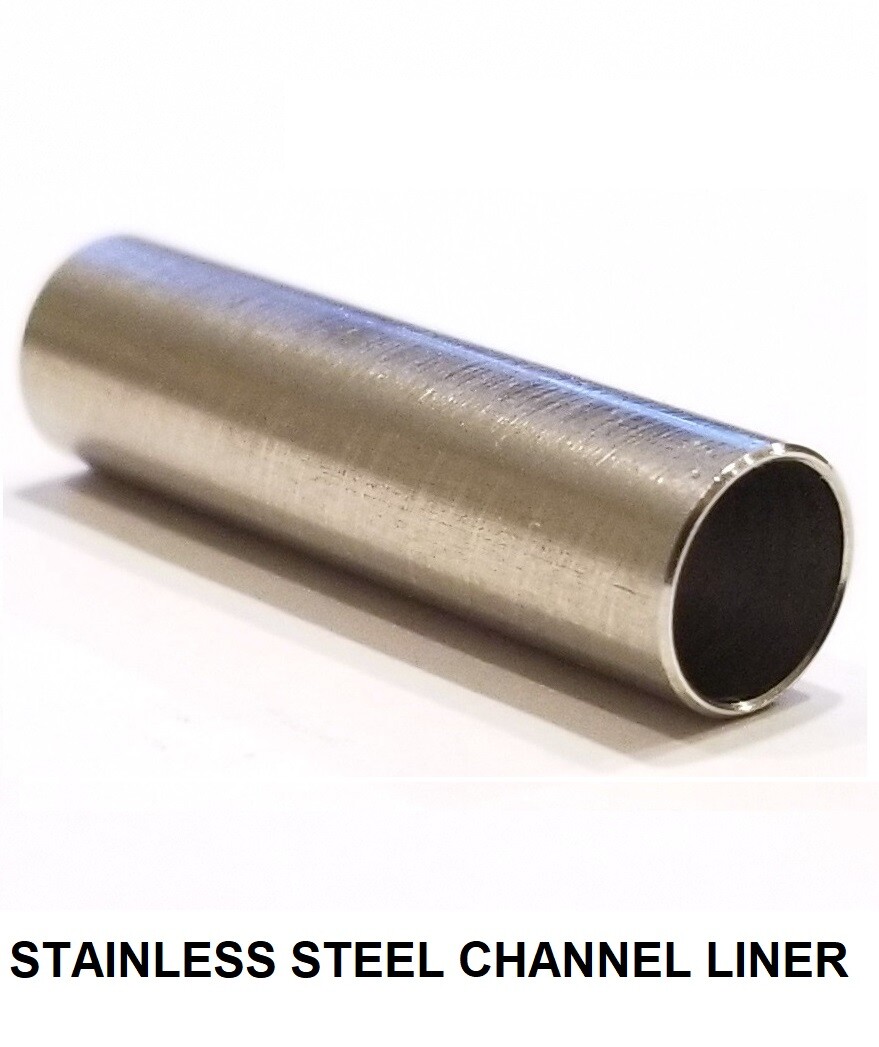 Price: 895 USD
Stainless Steel Channel liner for Glock 17 19 20 21 23 27 45 Gen 1 – 5 Models




Low Friction Stainless Steel Channel Liner- Fits All Models


The Stainless Steel Channel Liner fits (GEN 1-5) Glock models 17, 17L, 18, 19, 19X, 20, 21, 22, 23, 24, 26, 27, 29, 30, 31, 32, 33, 34, 35, 36, 37, 38, 39, 40, 41, 45, 47,



The  Low Friction Stainless Steel Channel Liner is a new product. One of the problems with trigger kits for Glock Pistols is the issue of light primer strikes with reduced powered striker springs. The Stainless Steel channel liner reduces the friction between the channel liner and the firing pin assembly which allows for more reliability with reduced power springs. 

Less friction to help increase Firing Pin speed

-Allows for the use of reduced firing pin springs with a major reduction in light primer strikes
-Removable without any tools for easy cleaning/maintenance
-Low friction Stainless Steel allows for a lifetime of use
-Much less fragile than OEM channel liners
-The more it is used the less friction there will be




MADE IN USA




THE CHANNEL LINER WAS DESIGNED TO BE INSTALLED AND REMOVED WITHOUT THE USE OF ANY TOOLS. THE CHANNEL LINER IS A DROP IN UNIT. 







Disclaimer – "GLOCK" is a federally registered trademark of Glock, Inc. or Glock Ges.m.b.H. GoTo GEAR has NO affiliation in any manner with, or otherwise endorsed by, Glock, Inc. or Glock Ges.m.b.H. The use of the word "GLOCK " on this page is merely to identify which firearm these parts or components are compatible with.