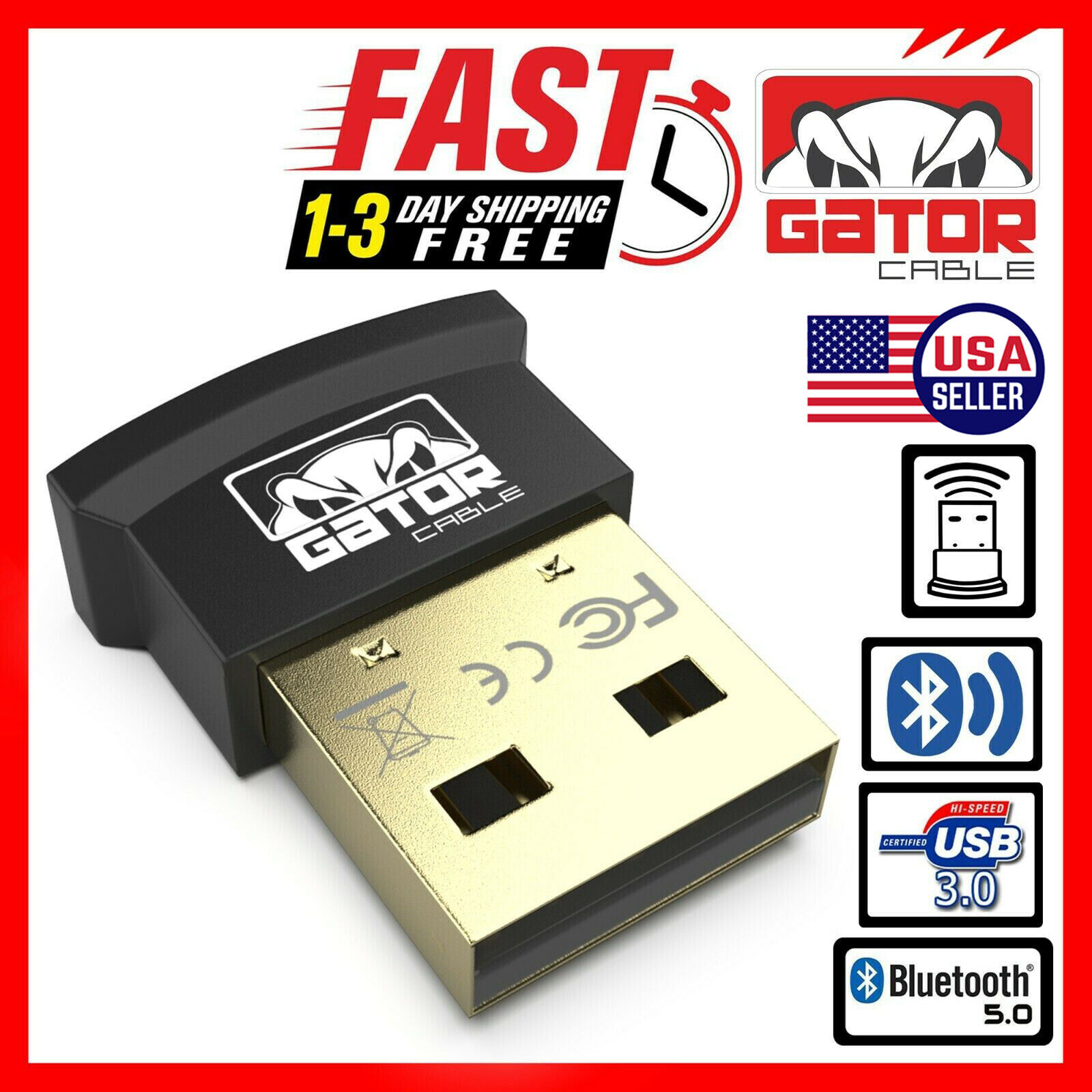 Price: 699 USD
USB Bluetooth 5.0 Adapter Dongle Receiver Wireless Audio Music Stereo TV PC MAC





       


Gator Cable

USB 3.0 Bluetooth v5.0 Wireless Dongle Adapter

         

Specifications:

Input Interface: USB A Male 3.0

Bluetooth 5.0 Adapter Dongle

Interface: USB 3.0
Transfer rate: Max 24Mbps
Bluetooth Version: Bluetooth v5.0
Frequency Band: 2.400-2.480GHz

Color: Black

Material: Durable ABS

Compatible: Mac iOs 9.1 and Higher, Windows 98/SE/ME/2000/XP/Vista/7/10/Linux 2.4 and Higher




We Offer The Lowest Prices On eBay for OPTIMUM


Quality Cables + Free Shipping On All USA Orders!


BUY 4 OR MORE GATOR CABLES GET


FREE U.S. PRIORITY MAIL SHIPPING!

  

ALL ORDERS ARE SHIPPED OUT WITHIN 1 TO 8 HOURS!

Ultra Fast – FREE Shipping         Worldwide Shipping


   From USA to All USA              International Shipping 


 No Waiting 3 to 4 Weeks 


      
        Durable ABS Casing 
     Strong-Rugged-Durable                   Heavy Duty
    Cables, Dongles, Adapters

Premium Cables & Adapters 

USB 3.0 to Bluetooth 5.0 Adapter

Ultimate Performance!