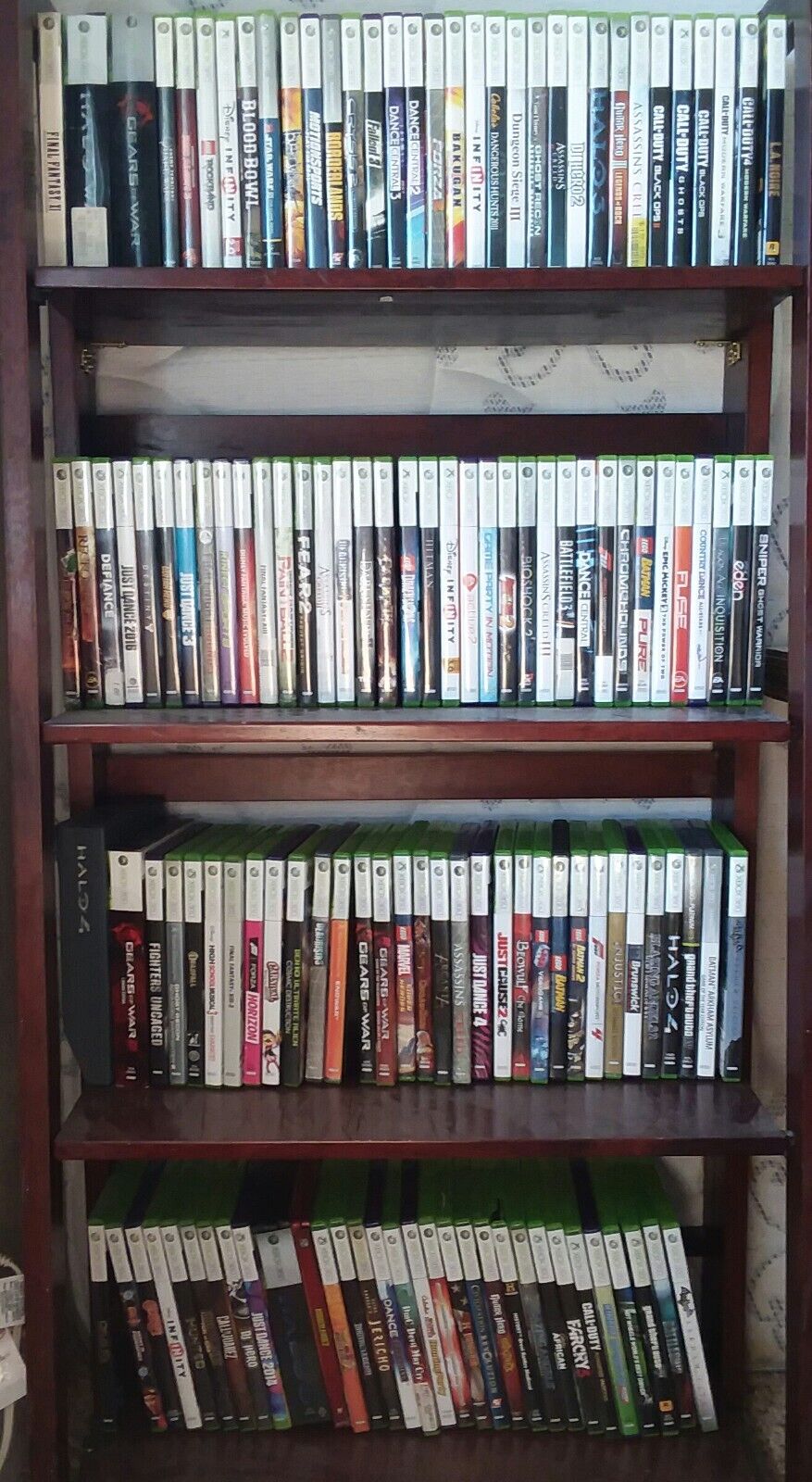 Price: 1000 USD
Xbox 360 Games *A – L*: Xbox 360 Lot! Low Prices! Bulk Discount! Save Up To 15%!




If there's any problem with the games just send me a message and I'll take care of it
Buy 3 Games & Save 8% Off Each Game! 
Buy 4 Or More Games & Save 15% Off Each Game!!
Discount Works With My Other Bulk Listings:
Xbox 360 Games M – Z: Item ID: 363819157856 (Copy/Paste Item ID Number Into Search Bar)
Disc Only Xbox 360 Games: Item ID: 363575272210 (Copy/Paste Item ID Number Into Search Bar)
Shipping Is Free!!!
XBOX 360 Games A – L: New Games Added All The Time.
Condition Ranges From Acceptable To Like New.
Pictures Are Of Actual Games.
These are Pre-Owned items: 
– Discs might present writing, scratches (mild to heavy) and discolorations.
– Game cases could be chipped, writing, stickers, broken and/or dented. 
– Manual and/or Artwork could present some damage and/or discolorations. Some games will be missing manuals.
Shipped with USPS First Class. Will ship same or next business day after payment.